Residents of an estate in Wirral fear house prices might be seriously affected by the revelation that their sleepy corner of Merseyside resembles a giant gentleman's undercarriage when viewed from aloft.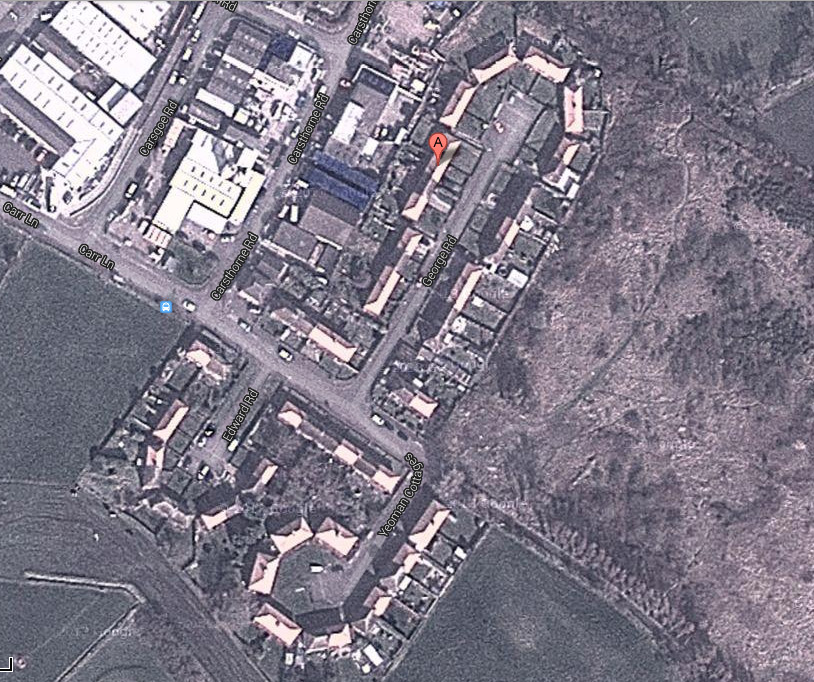 The ensemble of Edward Road, George Road and Yeoman Cottages do indeed bear an uncanny resemblance to a mammoth wedding tackle, now known locally as "cock and balls road" since it popped up on Google Earth and went viral.
According to the Telegraph, homeowner Carl Hodge said he and his neighbours had become "a laughing stock" following their exposure on the internet.
He fretted: "I haven't heard of anyone moving out because of it but we are definitely worried it would put off potential buyers if we ever wanted to sell. Who would want to live in the cul-de-sac that everyone is taking the mick out of?"
To prevent punters pulling out prematurely, Hodge reckons Google "should remove the street from the internet". He's evidently unaware that it would be easier to bulldoze the whole area than to erase any record of the bricks-and-mortar man meat from cyberspace. ®