This article is more than 1 year old
LOHAN buffs body for sizzling vinyl wrap
Reg reader gets hands on with Vulture 2 artwork
Our Low Orbit Helium Assisted Navigator (LOHAN) mission continues to attract enthusiastic and expert support from around the world, and following the welcome news last week that we're getting a bit of help with the Vulture 2 spaceplane's autopilot, we're delighted to announce that said rocket ship is poised to get the sizzling vinyl wrap treatment, courtesy of Reg reader Chris Pyper.
LOHAN regulars know we've already kicked off our Vulture 2 paintjob, as per the design by James Windmill and four-year-old Ariadne...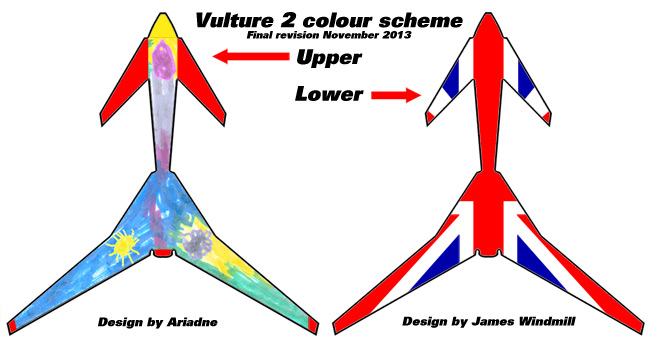 ...and here's the nose sporting its striking colours: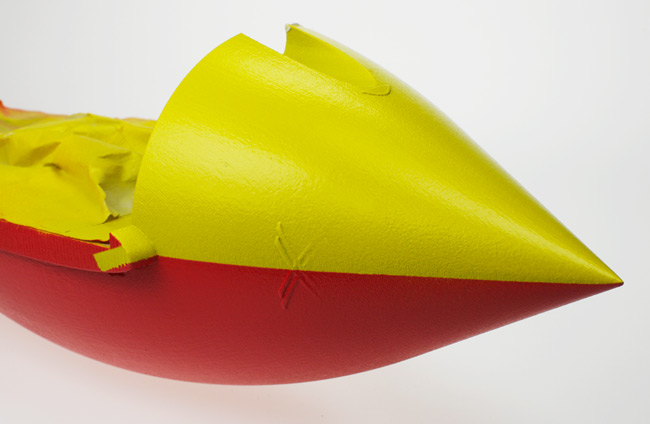 So far so good, but what about Ariadne's artwork? Well, Chris got in touch to say we could vinyl wrap the design on, and since he just happened to have a company called (marvellously) Space Graphic Solutions, he'd be happy to do the honours.
Chris told us he's "based in a field in the middle of Warwickshire", which certainly has the required degree of rural sheddishness about it for participation in LOHAN.
Interestingly, among its many services, Space Graphic Solutions does "reproduction period wallpaper for the BBC and Pinewood", and recently knocked up some rolls for a film about Bletchley Park.
Well, it can now add spaceplane liveries to its CV, although we suspect this is a small market, even compared to that of Alan Turing period backdrops.
It'll be interesting to see how the wrap turns out. Chris and I are chewing the fat as to how address issues such as possible de-lamination, but no doubt a cunning plan will emerge.
In the meantime, we invite LOHAN fans to join us in raising the traditional pint to Chris and Space Graphic Solutions, who join the growing list of supporters (see below) without whom the project would never have got off the ground. Cheers. ®
---
Further LOHAN resources:
---