Hong Kong Bitcoin miners pour data centre in a fish tank
Virtual currency prospectors go underwater for best results
A Hong Kong Bitcoin mining company has hit upon an unusual design for its new datacentre, immersing its server blades in metre-high glass tanks of bubbling cooling liquid.
The discovery was made by Bitcell's Xiaogang Cao, who was invited into mining biz Asicminer's Kwai Chung facility in the New Territories a few days ago to take a look round (via Hong Wrong).
What he discovered apparently looked like something out of a bad sci-fi film, with rows and rows of blades sitting quietly in 3M cooling liquid, and switchers hanging above.
Each rack contained three sealed glass tanks, with each tank having its own copper pipes connected to a small cooling system. The cooling system, which sits on the roof, was hauled into place by crane back in August when the project began, he said.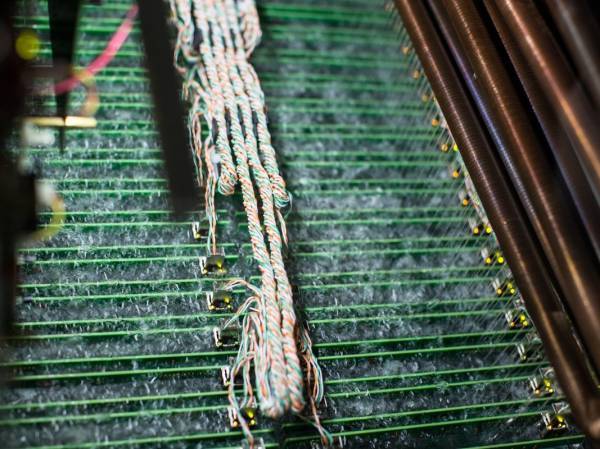 The immersion cooling technique was used for this particular datacentre to enable greater blade density – each tank can apparently hold 92 blades at present with each 200cc of cooling liquid affording 4kw of all-important "mining power".
With time of the essence – after all there are only 21 million Bitcoins to be mined before production must halt – the whole place was up and running in just a couple of months.
To speed things up and keep costs down, Asicminer used standard off-the-shelf equipment including racks and valves, and a simple iPhone app to monitor room temperature, liquid conduit entrance temperature and outlet temperature – all of which were below 37 degrees, according to Cao.
With the air con switched off the datacentre was "quieter than a library", he added.
It might not be right for everyone, but this quick-to-deploy system can apparently be replicated quite easily anywhere in the world with decent results, in hot or cold climates.
Now all Asicminer has to do is go git that thar' virtual gold. ®