Mass Effect: Ten lightweight laptops that won't bust your back
A selection of skinny notebooks that put the 'ability' in 'portability'
Asus ZenBook Touch UX31A

Eminent critic of this parish Alastair Dabbs described the original ZenBook UX31E as one of the finest Ultrabooks on the market, reserving his only real criticism for the limited viewing angles of the 13.3-inch display.
Dabbsy will no doubt be relieved to see that the latest model – renamed the ZenBook Touch UX31A – puts that right, with a bright, colourful IPS LCD display that provides 1920 x 1080 resolution and viewing angles that just won't quit. It's touch-sensitive too, although I'm still not convinced that touch controls are much use on a laptop of this size.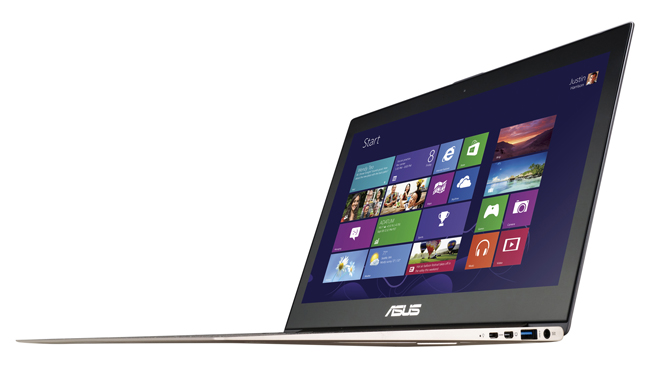 The dark, brushed-metal finish still looks very dapper, and at 1.3kg and 17mm thick the ZenBook remains one of the most portable laptops currently available. Connectivity consists of two USB 3.0 ports, along with micro HDMI and mini VGA, and Asus also includes full VGA Ethernet adaptors free of charge.
It's very expensive, though, costing a whopping £1,500 for an Ivy Bridge Core i7 running at 2.0GHz, 4GB of memory and a 256GB SSD. And, with battery life stretching to just five hours of streaming video it really needs a Haswell boost to justify that sort of price.
Price £1,600
More info Asus
Dell Latitude 12 (E7240)

Dell's Latitude 12 isn't the slimmest or lightest laptop in this selection, but it's well built and very comfortable to use.
It only has a 12.5-inch screen, but at 1.36kg it's actually heavier than several of its 13.3-inch rivals. Even so, that's still a pretty good weight, and the Latitude's solid build quality makes it one of the sturdiest laptops in this group.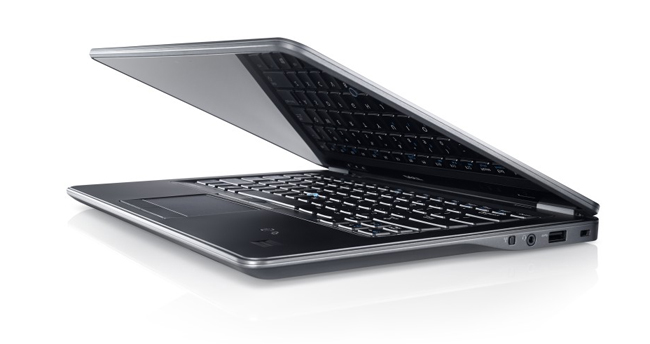 The keyboard has a nice, firm feel to it and will be comfortable to use for long periods. The soft-touch finish on the wrist panels shows good attention to detail and it's well connected too, with three USB 3.0 ports, Gigabit Ethernet, HDMI and mini DisplayPort.
Unfortunately, it's also very expensive for a non-touch laptop with a relatively modest specification. I tested the entry-level E7240 model, which costs £1,375 for a Haswell Core i5 running at 1.6GHz, and a 4GB of memory and 128GB of solid-state storage.
That only produces mid-range performance, with a score of 3000 when running PCMark 7 that is soundly beaten by the 1.3GHz MacBook Air. The Air also beats the Latitude's 1366 x 768 resolution while still coming in at well under £1,000.
The compact little battery doesn't help either, with just 31Wh capacity that only allowed the Dell to deliver five hours of streaming video. Dell seems aware that it's overpriced, though, and is currently offering a temporary discount of £344 for online sales, which also includes a three-year warranty to help sweeten the pill.
Price £1,375
More info Dell