Mass Effect: Ten lightweight laptops that won't bust your back
A selection of skinny notebooks that put the 'ability' in 'portability'
Dell XPS 11

The XPS "2-in-1 Ultrabook" is Dell's answer to the Lenovo Yoga and the successor to its XPS 12, which had a pivot-about-the-middle display. Speaking of screens, that's the key feature with the new model: an 11.6-inch panel with an amazing 2560 x 1440 resolution.
Dell has dropped the old pivot screen mechanism in favour of regular hinges that here let the screen fold right back against the body of the laptop. One moment it's a notebook, the next a tablet. It's a touchscreen of course.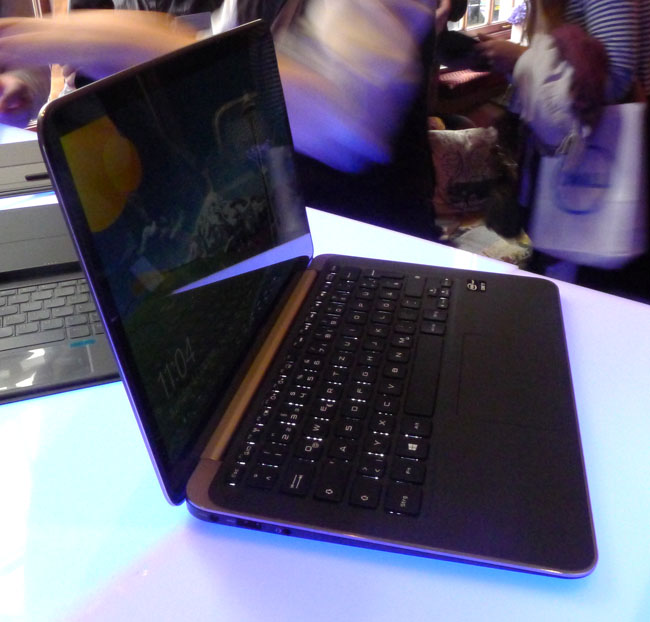 Running Windows 8.1 on a 1.5GHz Haswell Core i5, the £929 XPS 11 also features the category-standard 4GB of memory and 128GB SSD. Like the MacBook Air, it has dual-band 802.11ac Wi-Fi too. The XPS only weighs 1.13kg, though.
Physical connectivity is limited, mind, to a pair of USB 3.0 ports and HDMI.
Battery life isn't bad, though, with preliminary numbers pointing to eights hours' runtime on a single charge. Not quite up there with the Air, but certainly above average.
Price £929
More info Dell
HP Pavilion TouchSmart 11

Most of the laptops reviewed here are expensive Ultrabook models, but HP's Pavilion TouchSmart 11 is a return to the days of the affordable netbook.
Its outstanding feature is its price: a mere £299 which gets you an 11.6-inch touch-sensitive screen, a 1GHz AMD A4-1250 processor, 4GB of memory and a 500GB hard disk. That spec's not going to win any awards, barely passing the 1000 mark in PCMark 7. Even so, the TouchSmart 11 can still handle basic work in office apps, as well as web browsing and streaming video. It even manages to squeeze in a 10/100 Ethernet port, two USB 3.0 and one USB 2.0 port, along with full-size VGA and HDMI.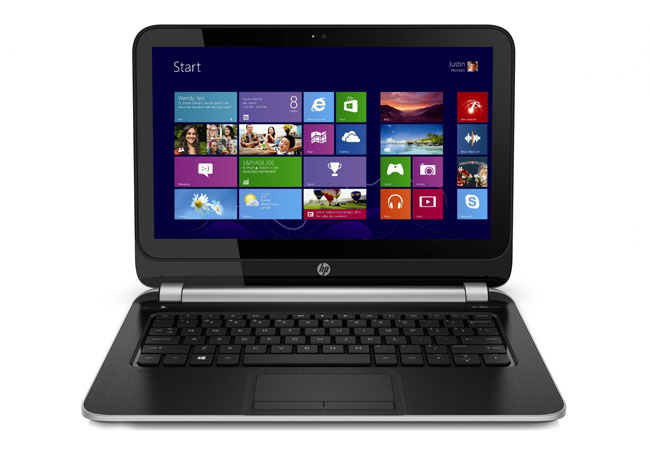 The touch-sensitive screen is good value at this price and responds smoothly when you're flicking around the Windows 8 Start screen. The highly reflective glossy screen is irritating at times and so is the 1366 x 768 resolution, though it's forgiveable at this price. The image is bright enough to provide a good viewing angle for anyone sitting next to you in your local coffee shop.
It's not the lightest machine in this group, but the 1.5kg weight is no hardship. However, the keyboard and trackpad are rather small and didn't really allow me to type at full speed. Battery life is also fairly modest: around 4.5 hours of streaming video. Even so, the TouchSmart is still pretty good value if you need a really portable machine on a tight budget.