Mass Effect: Ten lightweight laptops that won't bust your back
A selection of skinny notebooks that put the 'ability' in 'portability'
Sony Vaio Pro 13

I've got to tip my hat to Sony for developing a 13.3-inch laptop that measures 17mm thick and weighs just 1.1kg. I've seen heavier tablets, and the weight of this laptop feels insignificant when you slip it into a backpack or briefcase.
It's not badly priced either, coming in at just under £1,000 with a Haswell Core i7 running at 1.8GHz, 4GB of memory and a 128GB SSD. That combination adds up to a score of 4550 for PCMark 7, and will handle office and web browsing with no trouble at all. But, as we've seen before, the i7 processor isn't significantly faster than the i5, so you could save yourself £70 by stepping down to an i5 instead.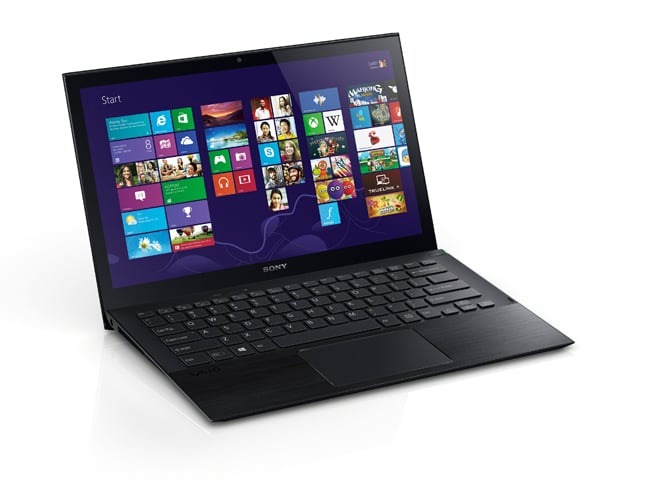 The screen's a delight. It's not touch-sensitive, but it's very bright and colourful, with 1920 x 1080 resolution that works really well for web browsing and video. The Haswell chip also provides reasonable if not spectacular battery life: 6.5 hours of streaming video.
There's no Ethernet, and only two USB 3.0 ports, but the weight makes that forgiveable. There are some nice touches too, such as the hinge that tilts the back of the keyboard up when you open the screen panel. But something has to give in that slimline design, and the downside is that the Vaio Pro really isn't very sturdy at all. A light pressure from your fingers will make the entire keyboard panel flex, and I'd think twice about cramming it into the overhead luggage compartment on a crowded plane.
Price £999
More info Sony
Toshiba Portégé Z930-14D

Toshiba's Z930 is one of the slimmest, lightest 13.3-inch laptops currently available, weighing in at just 1.12kg and measuring 14mm thick. You can pick it up with one hand and barely notice the weight as you carry it around with you.
The Portégé range is very much designed for business, so the magnesium casing has a no-nonsense dark-grey finish and squeezes a fingerprint sensor between the buttons for the trackpad. It's well connected too, with one USB 3.0 and two USB 2.0 ports, as well as Gigabit Ethernet and full-size HDMI and VGA ports – so there's no need to carry fiddly adaptors around with you.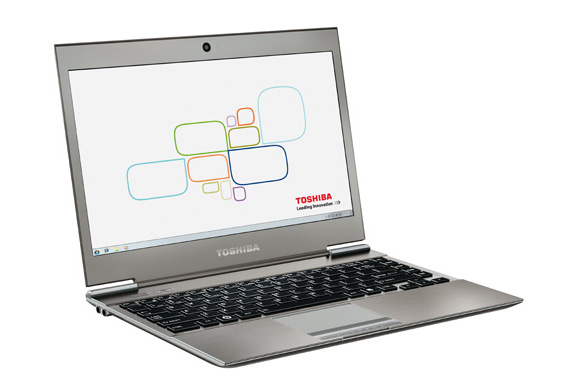 Performance is very respectable, with a 1.9GHz Ivy Bridge Core i5 processor that tops the 5000 mark on PCMark 7, and is more than capable of handling office and other apps when you're on the road. This Z930-14D model also includes 6GB of memory and 128GB of solid-state storage for £1,250
The screen's a bit disappointing, though. Business users won't care that it's not touch-sensitive, and will appreciate the non-reflective matte coating on the screen. However, the 1366 x 768 resolution isn't up to scratch for a laptop in this price range. Nor are the limited viewing angles, which mean that it won't be much use for presentations unless you hook it up to a larger screen. Tosh boasts of battery life of "up to" eight hours, and about five hours for streaming video, but your results may vary.