This article is more than 1 year old
Asus Transformer Book T100: Xbox One? PS4? Nah, get a cute convertible for Christmas
Skint and students alike all love a good 10-incher
Office politics
Firing up Word for the first time stirs the Office installer into life which has a few housekeeping tasks to do or so it would seem and instals in the background, but never quite gets there. I tried the On-Line repair option but I think this made matters worse.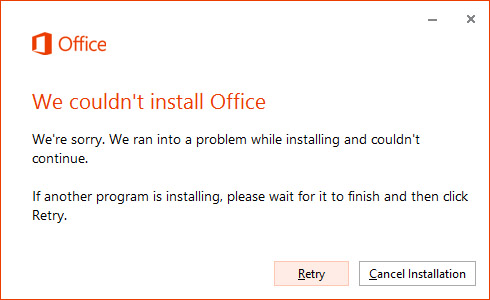 Having a Microsoft account associated with a spare Office 365 installation was probably behind the problems with the Home and Student set-up here
I'm guessing the initial stalling issues here are due to being logged on to Windows 8.1 with a Microsoft account. I have a full Office 365 instal associated with this account and it appears this started being installed instead of the Home and Studio version simply getting straightened out.
Scrap that, let's try again with the local repair. Oh lord, we're back where we started, but instead of timing out at 86 per cent it's 19 per cent. I put in a call to Asus' UK PR and the advice seemed quite sound at first. Go to PC Settings and perform a Refresh from the Update and Recovery section.

Oh goodness, look at the time... kinda makes you wonder if it really is installing the background
A few taps later and Windows 8.1 reports: "Additional disk space needed". First it wanted 6GB more, so I chucked away the AV content and tried again, then it wanted 3.4GB more and yet all the content was gone, I'd run Disk Clean-up and I'd only loaded one app. OK, let's uninstal the app – PCMark 8. Another run and 247MB of space is needed. We're getting there and the only trick left is to delete the Microsoft account login I created and use the Asus local one it was delivered with. I'll come back to this later.
The good news is that despite these notifications of apparent incompletion, you can use the Office apps. I've written this whole review on the T100 and have not found myself cursing the keyboard or the device in the process. In fact, those Office foibles aside, I've grown rather fond of the Asus Transformer Book T100, mainly because it's so light and compact. The tablet weighs a mere 550g, and as a combo it's 1.07kg and 263 x 171 x 24mm.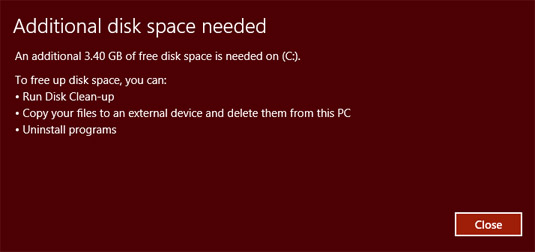 A refreshing idea comes to nought, alas
Personally, this was the first time I'd used an Atom-powered device where the experience didn't come over as a series of compromises. Admittedly gamers will baulk at the PCMark 8 casual gaming frame rate of 7.2fps but the scores Home (1617) and Work (2674) show that while it's no match for its Core i series cousins, the pace is picking up a bit. Wake from sleep is up and running by the time the lid is open, something Asus calls Instant On.
The same can't be said of powering up from cold as it was difficult to fathom whether the T100 was on at all, as there's no obvious indicator – the power LED doesn't initially shine on boot-up. To stop it powering up in a holdall, the T100 needs the power button depressed for a few seconds but this isn't necessarily as straightforward as it sounds.
Utterly portable and ideal for everyday productivity tasks
The only way to tell anything is happening is when the screen flickers. That might take five seconds and it might not work at all until you depress it again, which is tiresome and not an uncommon scenario with this device. Yet from the flicker stage, it takes 20 seconds to get to the login screen.
A battery life of 11 hours is claimed which seems hopeful but it all depends on what you're doing with it. Asus has implemented its own Reading mode, which seems like a missed opportunity, as it simply alters the colour temperature of the display so that it's warmer and easier on the eye.