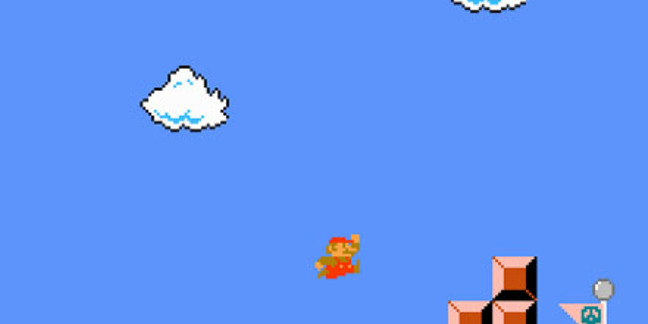 Brits with 4G mobile contracts are wasting more time than ever by crunching their way through content - with over a quarter of them using their gadgets to download videogames.
More people are also using the faster mobile networks to shop online, especially to track down the best deals.
That's the findings from market research outfit TNS, which was commissioned by Orange to talk to 1,000 customers in the UK, France and Spain online, after it conducted initial face-to-face interviews with 6,000 mobile media users.
The study, which perhaps unsurprisingly carries a positive tone throughout, looked at the early impact of 4G networks on consumer behaviour to see if any interesting patterns emerged.
It found that mobile apps were "increasingly becoming the de facto route to the internet, over the browser," Orange said:
The gap between the two access methods stands at only 1 per cent now in France, with the browser only slightly ahead. This demonstrates the impact of better designed apps for mobile and we can expect that apps will be the predominant access point in the future. This finding will be significant for advertisers and retailers alike.
Beefier bandwidth is obviously helping us Brits consume more stuff online, and apparently we're doing just that.
Orange said:
Not only are 4G users consuming more content – 30 per cent of them in the UK regularly use their mobile to download videogames, compared with 17 per cent of their 3G counterparts – they are also using more of the phone's functionality (downloading video, and using geolocation for example) – in the case of France this is 25 per cent more than non-4G users.
4G fans also appear to be more relaxed with shopping online, with 53 per cent of those questioned using their mobiles to pay for goods in the last six months compared with 34 per cent of 3Gers.
Around a quarter of the respondents were found to use their mobile gizmos to research products and compare prices before shifting to another device to track down further information. It said 18 per cent of Brits surveyed had done exactly that.
A phenomenon apparently known as "showrooming" – where punters use their mobiles to compare prices and reviews of products while standing in front of a product in-store – is on the up as well.
"This trend was evident in all three countries, with 12 per cent of respondents in the UK confirming that they 'showroomed' on their mobile before the final purchase decision," Orange said.
The research also found that Google's Android continued to dominate over Apple's iOS in the marketplace for the second year running.
Almost half of all mobile devices in Spain, the UK and France were found to be running on Android. Orange said:
The market share also increased in the tablet market, in part lead by Samsung's burgeoning success with its Android-based tablets," Orange said.

For example, only 6 per cent of tablets in the UK were Samsung in 2012. In 2013, this leapt to 19 per cent. In France, 13 per cent of tablets were already Samsung in 2012. Today, Samsung alone command almost a third of the tablet market in France.
®
Sponsored: Practical tips for Office 365 tenant-to-tenant migration