This article is more than 1 year old
Britain's forgotten first home computer pioneer: John Miller-Kirkpatrick
The electronics genius who nearly beat Clive Sinclair at his own game
Archaeologic Too few people today remember John Miller-Kirkpatrick, the enthusiastic founder, owner, manager and technical director of Bywood Electronics. He died in December 1978 at the monstrously young age of 32, less than two years before the début of the Sinclair ZX80 and the start of the UK home computing boom – for which he had helped lay the foundations.
By the end of 1978, Clive Sinclair's Science of Cambridge was struggling to meet demand for its basic microprocessor kit, the MK14, which it had launched earlier that year. Sinclair himself was still working for the National Enterprise Board at Sinclair Radionics, the now near-nationalised firm he founded in 1962. Meanwhile, SoC's day-to-day manager, Chris Curry, was preparing to quit in order to focus his efforts on his other business, Acorn.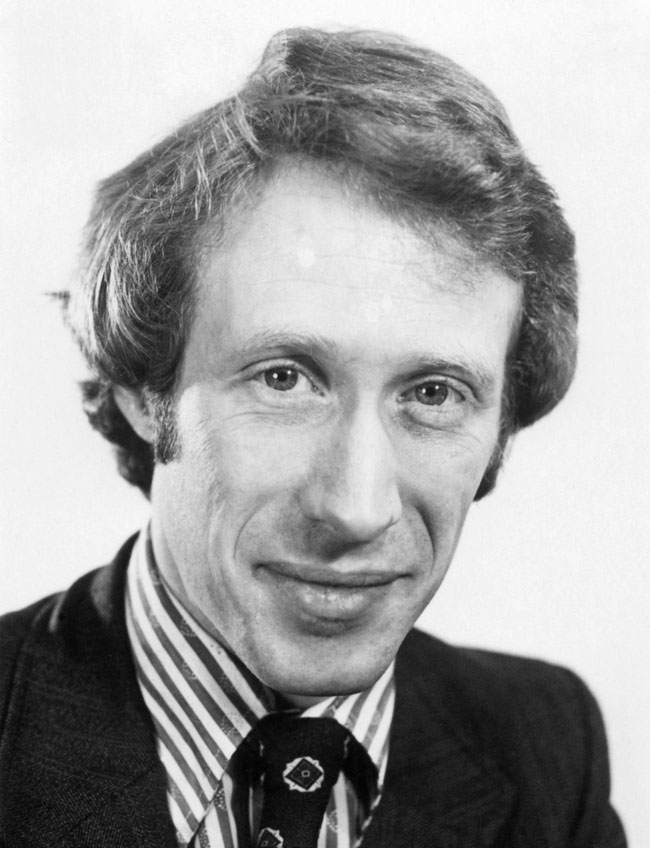 John Miller-Kirkpatrick in September 1978
Both Sinclair Research, as SoC later became, and Acorn went on to become synonymous with the British home computing revolution of the early 1980s, but neither were the first firm to produce a British home computer as we might understand one today. Lynx Electronics' Nascom 1 takes that honour.
And neither were Acorn nor Sinclair the first to produce the kind of machine that prefigured the home computer: the microprocessor evaluation kit.
John Miller-Kirkpatrick was.
John's machine was the Scrumpi, a crude board computer which first went on sale, in kit form, at the end of 1976, more than 14 months before the arrival of Science of Cambridge's MK14 and longer still before the Acorn Microcomputer board - aka the System 1 - made its début. Why "Scrumpi"? It was simply considered "an unforgettable name", Miller-Kirkpatrick later said.
DIY microprocessing
When the Scrumpi was being developed, it wasn't hard to buy a microprocessor - an "MPU", as they were called back then - but if you wanted to use it, you pretty much had to build your own computer. People like Acorn's Steve Furber and Sophie Wilson, and Ian Williamson, who created the progenitor of the MK14, did just that.
In the US, MITS had launched its Altair 8800 kit micro in December 1974, the month the January 1975 issue of Popular Electronics which promoted this new device was published. Other US kit computers, most notably the IMSAI 8080, soon followed. None of them went on sale in the UK until 1976, and when they did they were expensive.
That made them unrealistic choices for the small but growing number of British electronics buffs who had been turned on to microcomputer technology, largely by a spate of articles on the subject in the electronics hobby press. Most were not sufficiently expert to design a machine from first principles, they just wanted to get a handle on the new technology. But they certainly didn't want to pay a fortune to do so.
One alternative to the pricey American imports was to use one of the processor manufacturers' own evaluation boards, created to allow potential customers to test their products. These were basic board computers, typically with a set of eight LEDs as a rudimentary display, and a calculator-style keyboard for punching in machine code routines in hexadecimal notation. In the US, the likes of Intel, Motorola, National Semiconductor, Zilog and others had realised that amateurs were as interested in fiddling with this kind of kit as professional engineers were, and had begun to devise lower-cost versions for the new enthusiast market.
In 1976 these lower-cost kits were not yet widely available in the UK. Those that were could easily set you back at least £200 - the equivalent of £1,840 in today's money - often a lot more.
Enter John Henry Alexander Miller-Kirkpatrick and the Scrumpi, which went on sale for just £65 but soon fell to £56, affordable for almost every electronics enthusiasts and MPU buffs. Not quite throw-away money, perhaps, but sufficiently inexpensive for fans to take a punt.
Very cheap micro, anyone?
"We eventually decided that the best approach was to take an MPU and add as few extras as possible onto it in order to get a minimum system running so that the capabilities of MPUs could be investigated," Miller-Kirkpatrick wrote of the machine in 1978. "After designing and building our own prototype board for SC/MP, we decided that if a company like ours could use it for both training and development, then so could other people."
Scrumpi was released by Bywood Electronics, a company Miller-Kirkpatrick had registered in 1971 and begun formally running in 1972 as a mail order supplier of "LSI technology components to small volume users" and to "deal exclusively in high technology components". It soon developed a nice sideline in kits for gadgets such as digital clocks, timing and counting circuits all based on the components Bywood sold.
In the early days, Bywood operated out of Miller-Kirkpatrick's Hemel Hempstead home. Later they would rent a shop-cum-office further down the Hertfordshire town's Ebberns Road.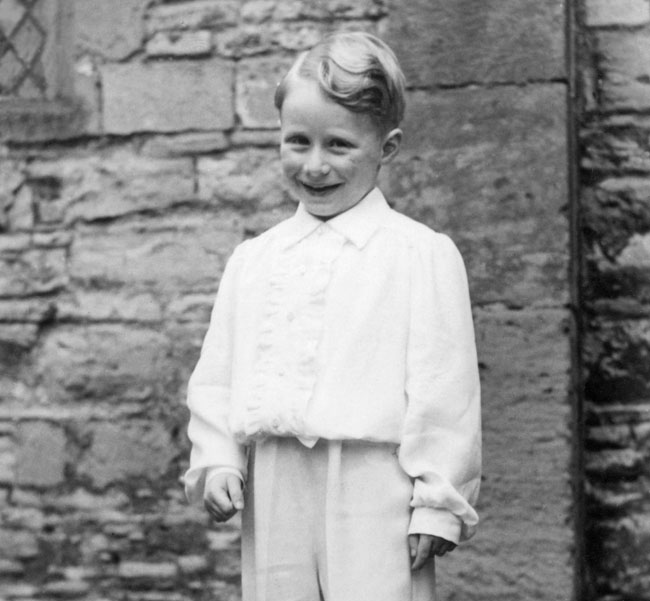 Maker in the making: John aged seven
John worked with the help of his wife, Jane, whom he met in May 1968 while she was studying fashion and textiles at the Middlesborough School of Art. They married the following October when it became clear the couple were expecting their first child. John himself was born in Coventry in August 1946, the son of Thomas Alexander Kirkpatrick and Edith Jane Fianda, respectively of Scottish and Irish descent. He did well at school and showed a strong aptitude for maths and physics - and undoubtedly electronics, a subject in which he was essentially self-taught for which he showed boundless enthusiasm.
After their marriage, the Miller-Kirkpatricks moved to London, where the young John, eschewing college, began to hawk his electronics skills around recording studios and film and television production companies. This being the late 1960s, the Miller-Kirkpatricks leapt into the London bohemian scene, becoming pals with rock'n'roll stars, fashion and jewellery designers and film makers. It's possibly around this time that John made the acquaintance of Gerry Anderson, with whom he remained close friends throughout his life.