NSFW Polish coffin maker Lindner is continuing its proud tradition of provocatively punting its wares with a 2014 calendar (NSFW) featuring bare naked ladies and plenty of wood.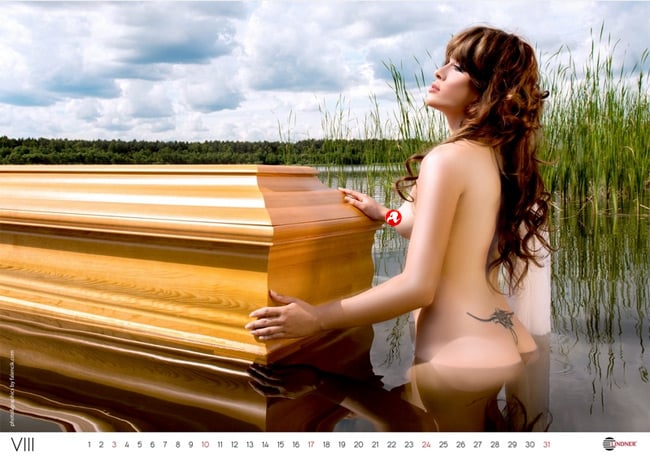 The company's latest effort is slightly less off-the-wall than the 2013 calendar (also NFSW, natch), which featured a striking Miss March complete with albino Burmese python and Golden Delicious.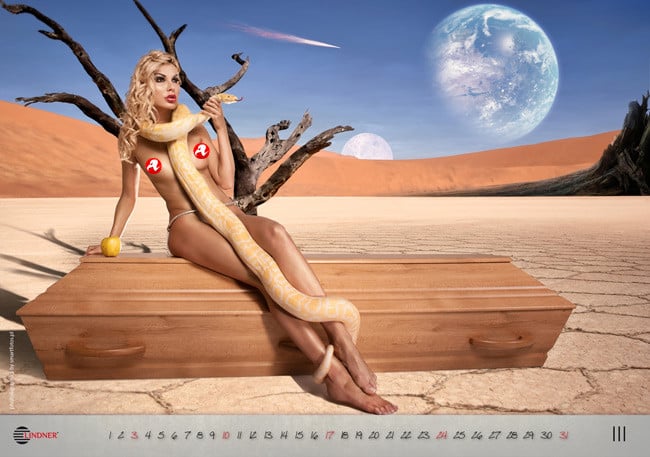 The Catholic Church has yet to pronounce on the 2014 product, having previously condemned such tomfoolery as "inappropriate". A spokesman declared last year that "human death should be treated with solemnity and not mixed up with sex".
Lindner head honcho Zbigniew Lindner defended: "My son had the idea of creating the company's calendar... so that we could show something half-serious, colourful, beautiful: the beauty of Polish girls and the beauty of our coffins.
"We wanted to show that a coffin isn't a religious symbol. It's a product. Why are people afraid of coffins and not of business suits, cosmetics or jewellery?"
The 2014 calandar is available here for 30zł (£5.90, $9.70). As ever, all profits go to the "Ptaszarnia" project - "aimed at children and young people with difficult or limited access to culture [which] is a form of equalizing educational opportunities". ®