This article is more than 1 year old
Darth Vader outs self as iPhone fanboi
First Sith selfie shows Dark Lord has clearly embraced the Dark Side
Darth Vader has posted his first selfie, and appears to use an iPhone to do it.
The selfie appeared on Instagram, which now has an official Star Wars account that will presumably be used as one of the zillion marketing tactics now necessary to motivate the general public to leave their sofas and trek to cinemas.
Vader's image, depicted below, shows him using a black phone of rounded rectangular design that looks a lot like an iPhone 4 or 5 save for the absence of the speaker slit. That absence means we're not willing to call Vader as an iPhone user.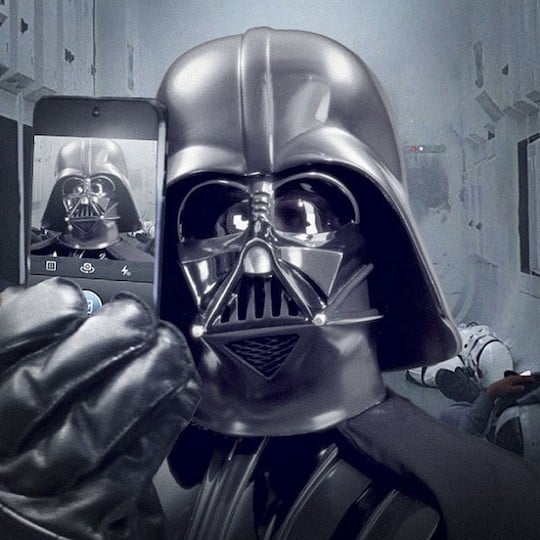 Darth Vader's first-ever selfie
Let's dig a little deeper and examine the interface on Vader's screen, as perhaps it might let us know if he is an iPhone user. To make that exploration, here's a shot of the iOS and Android Instagram interfaces side by side.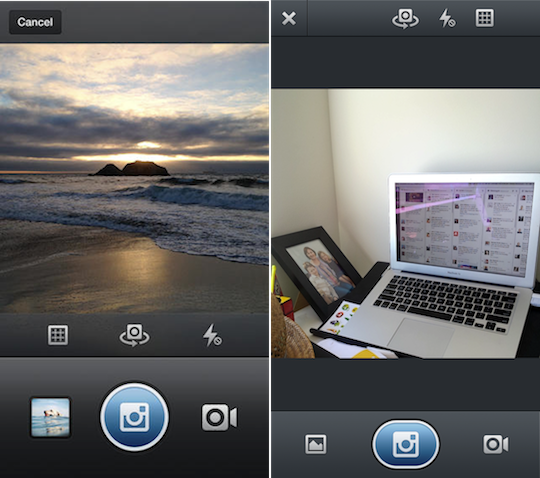 Instagram on iOS (left) and Android (right)
We're willing to call it: Darth Vader uses an iPhone. Or at least something running iOS.
This is problematic for at least two reasons.
For one, Apple and Disney, now the home of all things Star Wars, have a happy relationship. What on earth is Disney saying about Apple by putting an iOS device into the hands of a genocidal maniac?
Secondly, Star Wars is famously set "a long time ago in a Galaxy far, far, away". If Vader truly did use an iOS device in that distant locale and time, Apple's various patent lawsuits against Samsung and others just got a whole lot harder to prosecute succesfully. ®