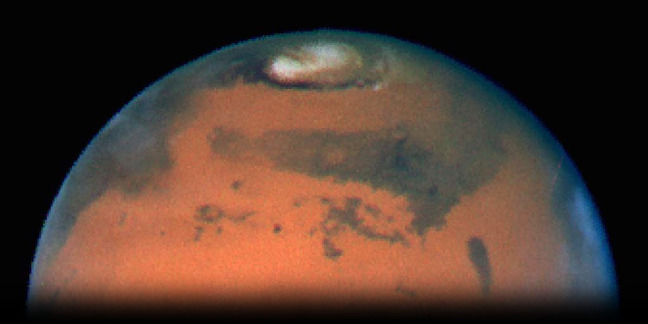 India's Mars Orbiter Mission (MOM), the Mangalyaan craft, has passed the Moon on its way to its ultimate destination, the Red Planet.
"MOM has crossed the distance of Moon's orbit this morning," the Indian space authority's Facebook page said excitedly. "MOM is now the farthest object sent into space by India!"
As of 11.30am GMT, the craft had covered 536,000km of its journey to Mars, the Indian Space Research Organisation said in an update.
On Sunday, the craft, which had been orbiting Earth in ever-increasing loops, successfully fired its main engine for 1,328.9 seconds to give it an "imparted incremental velocity" of 647.96m/sec and point it in the right direction to send it speeding on its mission. Mangalyaan aims to reach its target on 24 September next year, where it will carry out experiments on the Martian atmosphere.
The orbiter, which was built and launched for the bargain price of just $74m, will be searching for methane and other signs of life in the air around Mars. ®
Sponsored: Webcast: Simplify data protection on AWS