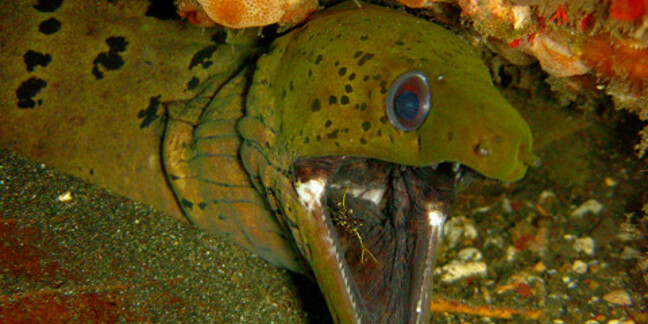 The creation of a European "IT Airbus" could raise competition concerns within the EU, an expert has warned.
Some German politicians and lobbyists have been pushing for some of Europe's technology companies to group together and create separate IT infrastructure from US-based or US-controlled systems. These calls have come in light of concerns about US intelligence agencies' surveillance of data held by US technology companies.
German IT trade body the Bundesverband IT-Mittelstand in June said that the concerns should prompt Europe to look into forming an IT equivalent to Airbus to protect privacy and rival the IT infrastructure offered by US companies such as Google and Microsoft. Airbus is a European-based airplane manufacturer formed by a group of European aviation companies in 2001 to challenge the dominance of US companies such as Boeing in the production of airliners.
However, software giant SAP has dismissed the idea, Reuters reported.
"The consolidation of several European IT companies with the aim of closing itself off to the global market does not make any sense whatsoever," Jim Hagemann Snabe, co-chief executive of SAP said, in a statement sent to Out-Law.com. "The consequences would be less competition, a slowdown of the pace of innovation, and ultimately less progress and lower economic growth. We need the exact opposite: a dynamic, open market environment, international talent, more young entrepreneurs and more ideas."
Munich-based technology law specialist Christian Knorst of Pinsent Masons, the law firm behind Out-Law.com, said that the way for European IT suppliers to challenge more established US rivals in the market was not in setting up a single consolidated provider. He said this would create potential competition law issues.
"Forming a big European IT infrastructure provider, like Airbus in the aircraft industry, might lead to the result that this one big IT infrastructure provider has controlling influence over the European market," Knorst said. "If the demand for European privacy solutions rises, this could lead to this one player dictating terms and prices for companies required to install European IT infrastructure, for example to meet local privacy law compliance obligations."
The focus should instead be on improving funding for small businesses and encouraging them to compete with US companies on privacy, he said. The expert backed the German Government's call for a European IT strategy to focus efforts on supporting emerging technology companies in the region "wishing to provide European privacy-proven products".
Public demand for greater privacy in the wake of the revelations about US surveillance has already prompted German IT provider Deutsche Telekom to outline plans for a "national internet" to keep data and emails within domestic infrastructure, Knorst added.
"With the strengthening of privacy awareness among the public, the demand for European IT products could rise, which will make it possible for the European IT market to better compete with the leading US companies," he said.
Earlier this summer whistleblower Edward Snowden, a former employee at the US's National Security Agency (NSA), released confidential documents that revealed details of how the agency allegedly uses a computer programme called "Prism" to access data stored by major technology companies.
The technology companies, including Google, Microsoft and Facebook, have maintained that they the NSA requires a court order to access data held on their systems, whilst the NSA has claimed that its activities are conducted in line with US law, which provide powers of surveillance to help detect and protect against terrorism and other serious crimes.
However, the issues have prompted a debate about the privacy of information held by US companies, some of which act as cloud providers for EU businesses which are themselves subject to EU data protection requirements.
In July the European Commission opened a review into an existing data sharing agreement that allows US companies to self-certify compliance with seven privacy principles in order to transfer personal data from the EU to the US. Last week it highlighted "deficiencies in transparency and enforcement" in that regime works and called for US companies currently benefiting from the arrangements to take additional steps to comply with EU data protection laws.
Last month the Commission outlined its objections to moves to create a "Fortress Europe" for IT infrastructure in light of the privacy concerns. It said at the time that "fragmentation or segmentation of the cloud computing market along national or regional lines could unfortunately hold back the development of cloud computing in Europe".
As part of its cloud computing strategy, the Commission has set up an expert group to develop a standard set of contract terms that business could use when entering into data processing and storage agreements with cloud providers. The development of "safe and fair contract terms and conditions" could help improve the trust that businesses have in cloud providers, the Commission has said.

Copyright © 2013, Out-Law.com
Out-Law.com is part of international law firm Pinsent Masons.
Sponsored: Ransomware has gone nuclear