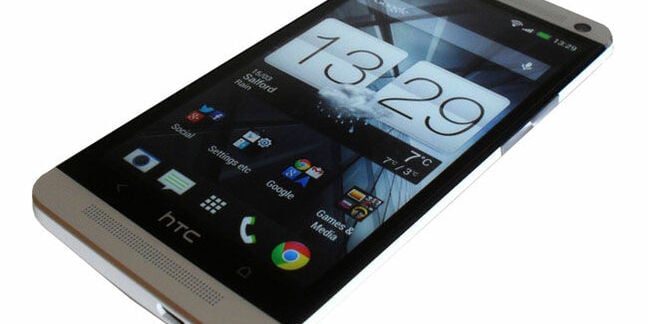 A High Court judge in Blighty appears to have revealed a roundabout launch date for HTC's next flagship mobe in a patent ruling, saying the so-called HTC One Two would be coming in the first quarter of next year.
Richard Arnold said in a ruling yesterday that he would not ban HTC One phones in the UK after he had previously decided that the mobes were infringing on a Nokia patent. He said that the harm to HTC by clearing the smartphones off shelves outweighed the harm to Nokia by leaving them on sale.
In his published ruling, Arnold said that the Taiwanese firm was in any case close to launching its successor to the One phone.
"HTC has not revealed the launch date," the judge wrote. "[But] Nokia has adduced evidence which suggests that the launch date is in the first quarter of 2014 and possibly as early as February 2014. HTC has not contradicted this."
The length of time the One had already been on sale and the fact that the new flagship phone would be coming soon both contributed to Arnold's decision to stay the injunction on the mobe.
Nokia was looking for a ban on a few HTC phones in Britain after the judge decided that they infringed on its patent for the design of a modulator, which transmits data.
HTC had tried the defence that the modulator was in a chip made by Qualcomm, but Arnold said the firm should still have paid licensing fees for the technology – as it was only licensed to use it in certain territories.
Although the company has avoided the ban on the One, the ruling has granted Nokia's application to stop sales of the One Mini and One Max as well as Windows phones the 8X and 8S. But HTC can still keep these phones on the shelf for Christmas if its application for an appeal goes through. ®
Sponsored: Ransomware has gone nuclear