New tests on human bones that were hidden in a Spanish cave for 400,000 years have revealed the oldest human DNA ever sequenced - and thrown boffins' picture of early evolution into question.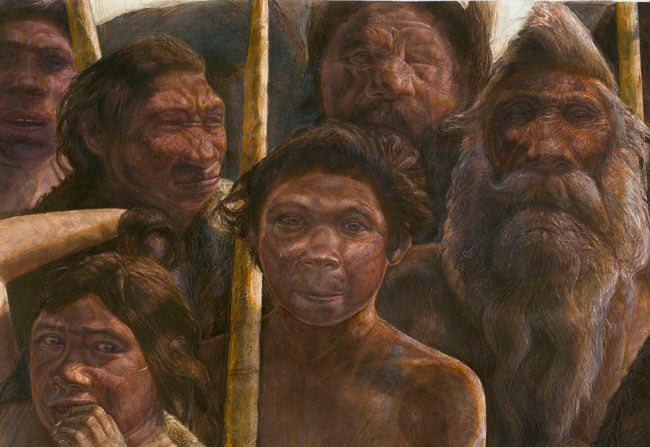 Scientists from the Max Planck Institute for Evolutionary Anthropology in Leipzig developed new ways to retrieve and sequence highly degraded ancient DNA, with which they were able to sequence the mitochondrial DNA or mtDNA from a hominin thigh bone. This sequence is a small part of the genome that is passed down along the maternal line.
The palaeontologists have discovered that the remains, known as Sima hominins for their discovery in a cave site in Spain called Sima de los Huesos or the "bone pit", appear genetically closer to Denisovans than to Neanderthals, who were previously believed to have stayed separate in prehistoric Siberia and Europe respectively.
"The fact that the mtDNA of the Sima de los Huesos hominin shares a common ancestor with Denisovan rather than Neanderthal mtDNAs is unexpected since its skeletal remains carry Neanderthal-derived features," said Matthias Meyer of the institute.
Neanderthals and Denisovans were both early humanoid species that were around hundreds of thousands of years before modern-looking people started spreading from Africa over 60,000 years ago. It's already known that there was some interbreeding between the groups, but the new results beg the question of how an early Spanish human ended up with Siberian DNA.
One possible answer is that the Sima hominins, Neanderthals and Denisovans were all related to a population of humans that came before them, giving them all DNA that came from that group. Another possibility is that yet another group of humanoids that was around at the same time as Sima hominids brought genes from the Denisovans or their ancestors to the Spanish group.
However, all these possibilities can be explored now that this research has shown that really ancient DNA can be studied. The previous most ancient DNA was pulled from remains that were just 120,000 years old.
"Our results show that we can now study DNA from human ancestors that are hundreds of thousands of years old. This opens prospects to study the genes of the ancestors of Neandertals and Denisovans. It is tremendously exciting," said Svante Pääbo, director at the Max Planck Institute for Evolutionary Anthropology.
The full study, "A mitochondrial genome sequence of a hominin from Sima de los Huesos", was published in Nature. ®