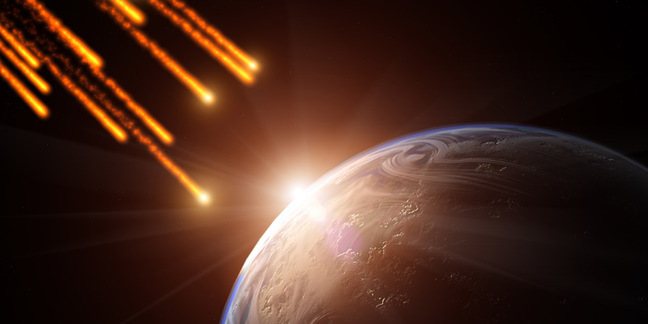 NASA is gearing up for the peak of this year's annual Geminid meteor shower on the night of 13-14 December, as debris associated with "weird rocky object" 3200 Phaethon comes to a fiery end in Earth's atmosphere.
The agency has organised a live chat with astronomer Bill Cooke and chums from 23:00 EST on the 13th until 03:00 EST on the 14th (04:00 GMT - 08:00 GMT on the 14th). It'll also have a live feed of the heavens above Marshall Space Flight Center in Alabama for skygazers' viewing pleasure. Excitingly, the space agency has described the coming spectacle as "rich in fireballs".
The Geminids are unusual in that they are believed to be bits of an asteroid, rather than a comet, as is the case with most other meteor showers. However, 3200 Phaethon "sheds very little dusty debris - not nearly enough to explain the Geminids", NASA explains.
Cooke, of the Meteoroid Environment Office, said: "The Geminids are my favorite because they defy explanation. Of all the debris streams Earth passes through every year, the Geminids are by far the most massive. When we add up the amount of dust in the Geminid stream, it outweighs other streams by factors of 5 to 500."
"Get away from city lights," he adds. "While fireballs can be seen from urban areas, the much greater number of faint Perseids is visible only from the countryside."
The Geminids appear to radiate from constellation Gemini, and this year promise a peak rate "between 100-120 meteors per hour" visible between 1am and 2am. However, a "waxing gibbous moon will reduce the rate by half", except between moonset at 4am and dawn.
Well, veteran meteor aficionados know where this one is going, so we'd advise staying on the sofa in front of a roaring fire with a copy of this Xmas's must-have coffee-table book, which "allows the keen astronomer to fully experience traditional views of heavenly events without the bother of a fruitless trip outside the front door":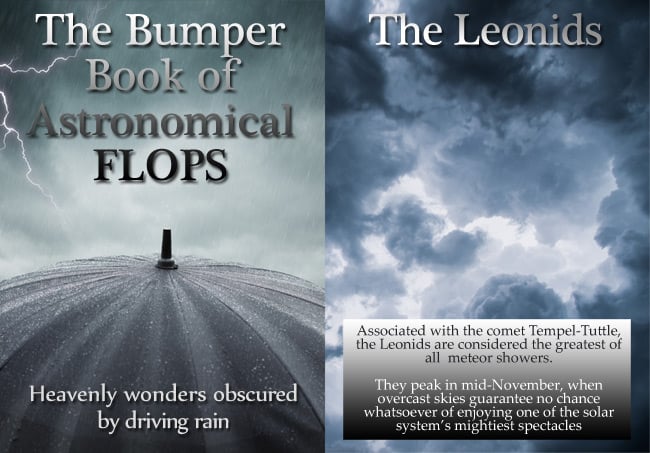 ®
Sponsored: Practical tips for Office 365 tenant-to-tenant migration