Speeding cops, fearsome drops and Death Star shops
Enough next-gen kit already – here's the best of the rest
Game Theory
Super Mario 3D World
There's been a marked downtrend in Mario's platforming adventures of late. Especially with the New Super Mario Bros. series, at first something of a welcome throwback, but soon hitting the wall in terms of innovation.
Never write off the heroic Italian plumber, however, for with Super Mario 3D World he's back in stunning fashion.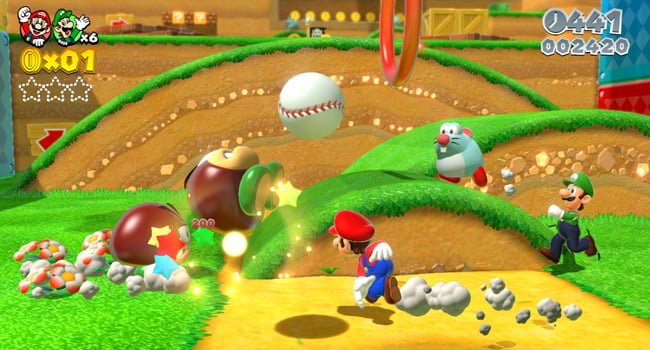 Some games just have the ability to make you smile. Perhaps they remind of playing a similar type of title as a kid. Or maybe they're just so joyful and intuitive that you just just get lost in them. Either way, 3D World is one of those games.
Nintendo has taken the best elements of both 2D and 3D Mario titles and melded them into an adventure that's straightforward enough for the whole family to enjoy. Crucially though, there are still secrets to discover for those who dig beneath the surface.
Mario's world, from desert kingdoms to frozen tundra, is simply beautiful here too. The imagination on show throughout is nothing short of wonderful.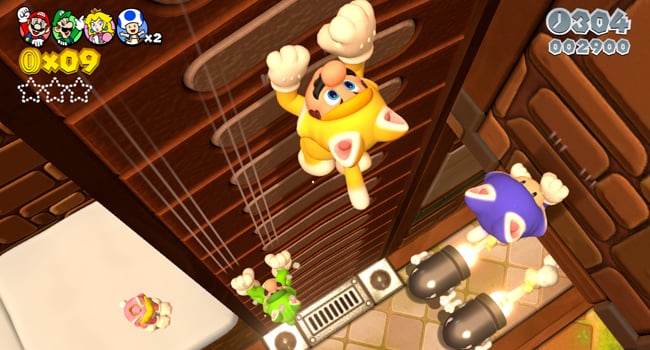 In one level you'll be scrabbling up vertical cliffs by way of the new Cat-suit – meeeeow – while next you're guiding Mario by use of his silhouette only, before river-rafting on board a plesiosaur soon after.
Earlier in the year, I praised the latest Rayman for its startling variation and sheer fun, but 3D World is streets ahead. Even local multiplayer – a cumbersome affair in the New Super Mario Bros. series – is handled well here, as Luigi, Peach and Toad have more leg room without the forced constraints of a 2D-only plain.
The Wii U's social media-lite features are even given a decent outing, as Miis appear to offer guidance on the map screen. Ghost characters of their level-clearing performances can even dash about in front of you should you want them to.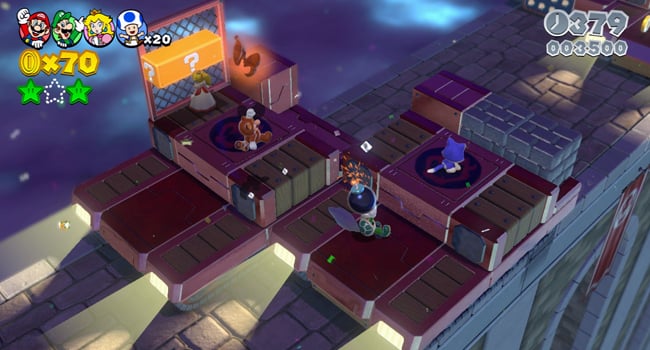 In short, seeing the Magic Kingdom brought to life in HD is worth the ticket price alone. And more than that, Super Mario 3D World could just be the first Wii U game worth classing as a system-seller. It's just a shame Nintendo couldn't deliver such a game at launch when it might have made a difference.