Xmas Round-up 'Tis the season for dropping unsubtle hints about gifts that YOU'D like to receive, or – if you prefer – for making a list of things that you would buy for nephews and nieces but, because you're an evil misanthropic Uncle or Auntie, you'll buy for yourself instead.
At least that way there'll be no tantrums round the tree and there's no need to waste money on wrapping paper. Bah humbug.
We're not saying you shouldn't buy any of this selection of tech treats – arranged alphabetically – for other people, of course, but a tangerine in a sock never did anyone any harm...
Adafruit Trinket

The Raspberry Pi (see below) is one way to get to grips with programming and interfacing, but the various members of the Arduino family of micro-controllers are also great fun to play with, and there's a huge range of projects you can build with them.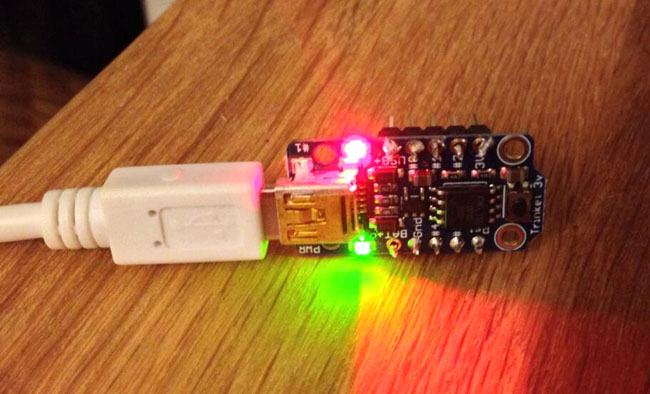 When it comes to small and low cost, it's probably hard to beat the Adafruit Trinket. Costing just £8 and not even as big as a thumb, it still manages to squeeze in 8KB of Flash memory and five IO pins, together with an on-board power regulator. Program it through its mini USB port - and power it that way too. Or by battery if you prefer.
With support for I2C sensors, Trinket is perfect for monitoring projects. You can program it using the cross-platform Arduino IDE, and it comes in versions for both 3V and 5V logic - just pick the right one for your project – or buy a six-pack.
Price
£6.50 until 24 December, £8 thereafter
More Info
Pimoroni
HP Chromebook 11

Tablets might be all the rage, but some of us techie types still want a real keyboard, thank you. HP's Chromebook 11 might not be quite as slick as Apple's MacBook Air, but for the money – around £230 – it is well worth a look.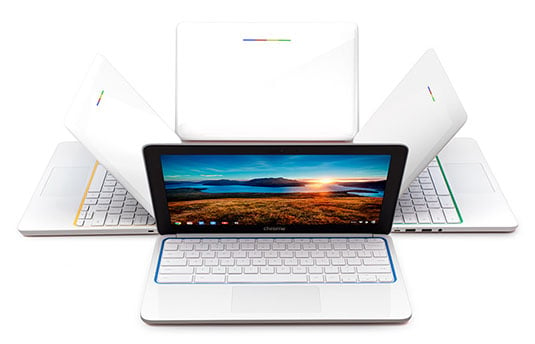 You'll get the almost instant start-up of ChromeOS in a package with a decent build quality, a good keyboard and an IPS LCD screen that is by all accounts very good. It charges from a regular USB AC adaptor. If you can do all that you need to get done using online apps, or Chrome apps for offline working, then this is a great bargain, and you'll be freed from many of the hassles of maintenance and PC security.
One fly in the ointment: its battery life is only around six hours, and faults with some of the USB chargers have resulted in a temporary halt to sales last month.