Enterprise flash storage bigwig Violin Memory's chief software technical officer Jonathan Goldick is now its ex-CTO.
Not only does the company have to look for a replacement, it also has its hands full batting away sueballs from investors in the wake of a stock plunge on news of its $34m loss. They claim that they were not properly warned prior to the posting, according to the filings. Shares that were once worth $9.00 at the firm's IPO were worth a paltry $3.08 when the market closed last night.
Business Insider, not the world's most obvious tech news site, ran the story about Goldick's departure. The techie joined Violin in mid-2011, where he worked alongside Violin founder Jon Bennett.
There is no information about where Goldick is going and it looks as if he has simply walked away from Violin.
Home-made? Nah, we ordered in
Violin is generally agreed to lack its own software IP of any consequence, using Symantec's Storage Foundation suite, a deal announced in August 2012, for data management. It's also contracted with FalconStor, a struggling virtualisation and protection software vendor, to have new software developed based on the existing NetWork Storage Server (NSS) technology. This deal was announced a year later, in August 2013 and was a bit of a lifeline for FalconStor which had lost its CEO and announced poor results.
A side reaction to the deal is the view that Symantec's Storage Foundation is not really adequate for what Violin needs.
Violin's biggest shareholder is Toshiba, which is the company's sole flash memory supplier.
Violin has also done a deal with Microsoft to have Windows Storage Server run inside its memory arrays, providing a converged compute/flash storage array capability.
One of the main holes in Violin's native IP is deduplication. Competitors Pure Storage, EMC's XtremIO and NetApp's coming FlashRay, and others, all have it while Violin doesn't. Why not? It's an obvious enough addition and there is a hint here that perhaps adding it to the operating system is technically difficult.
A Violin spokesperson gave a comment to Business Insider about its story: "I can confirm that Jonathan has left on good terms. His responsibilities are being shared by Violin's Founder and CTO Jon Bennett and CTO Som Sikdar (co-founder of GridIron). As for as [CEO] Don [Basile] being out of the company – that is a rumor, and we cannot comment on rumors."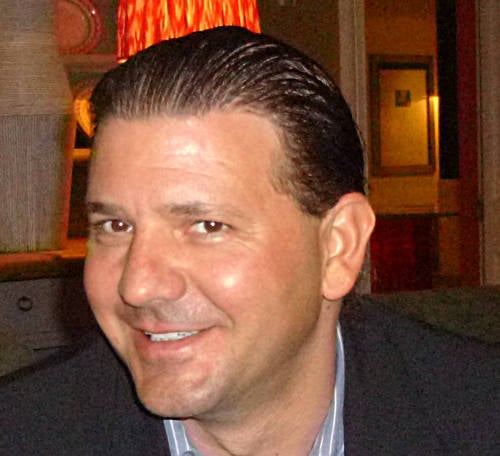 Don Basile and his $19m smile.
Violin is facing numerous lawsuits from lawyers seeking recompense for investors who feel they have lost out since Violin did not issue warnings about its latest, and poor results, in which losses deepened to $34m, much to the surprise of Wall Street. The company is in its third post-IPO month when shares were priced at $9.00. The drop to $3.08, another 8 per cent down from the last time we checked, occurred when news of Goldick's departure broke.
It has not been the easiest three months for Don Basile. Business Insider points out his total pay in 2013 was $18.9m, an amazingly large amount when you consider that Violin's revenues for its latest quarter were just $28.3m. Having the CEO get awarded near enough $20m in a fiscal year which has so far seen total losses of more than $90m will strike many observers as ludicrously unbalanced.
Analysis
Where is the rise in shareholder value you might expect? It's vanishingly absent and this great gap between the CEO's compensation and the company's business results is driving speculation that Violin needs to do what Fusion-io has done: get itself a mature CEO for the long-haul rather than a hard-driving, startup-style boss. Basile appears to be lacking two things: hunger to drive the business forward (as his pay does not appear to be linked to performance), and vision about how Violin is going to survive and prosper with inadequate software IP. Remember, this is now a world where mainstream server and storage suppliers are its competitors alongside better-focused startups.
You're in danger of throwing away your market lead, Violin. If there was ever a time to haul out the big guns, it's now. ®