Station to station: Ten DAB-Bluetooth combo radios
Take your pick – airwaves entertainment or stream your own
---
Sandstrom S7BTD12

If you'd not heard of Sandstrom before it's not too surprising as this is the Dixons/Currys/PC World taste-the-difference audio brand that cuts a bit more of a dash than its Happy Shopper-style Logik offerings.
Certainly, as far as performance goes, this bookshelf design with a ported speaker packs a punch and delivers respectable DAB/FM reception too. The Bluetooth communication required a few flicks of the mode switch from a familiar looking range of options. At a glance, the list of functions suggests it has the same innards as the Philips or Revo but this model, like the other Sandstrom on test is DAB only with no DAB+ receiver.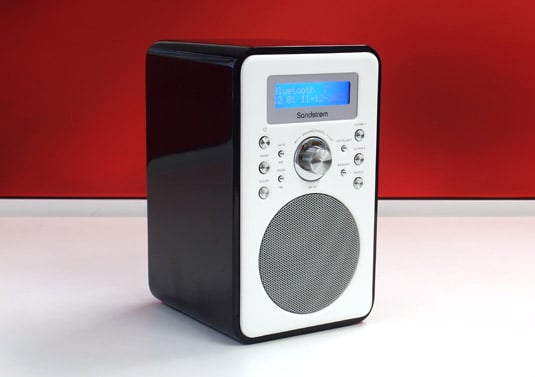 The cheapest model on test holds its own rather well
For the time being at least, that shouldn't be too much of a problem although audiophiles will argue the merits of the improved codecs on DAB+. Well, to be honest, audiophiles are more likely to argue the merits of FM stereo than DAB+, but I digress.
The front panel has a feast of buttons with some doubling as transport controls for Bluetooth playback. It does save diving into lengthy menus but you'll need to do some prods and twirls for preset access via the Memory button. Likewise, FM autotuning needs a bit of encouragement this way too.
As a bedside or kitchen companion there's little to complain about with its aux input, headphone jack and USB charging around the back accommodating various scenarios.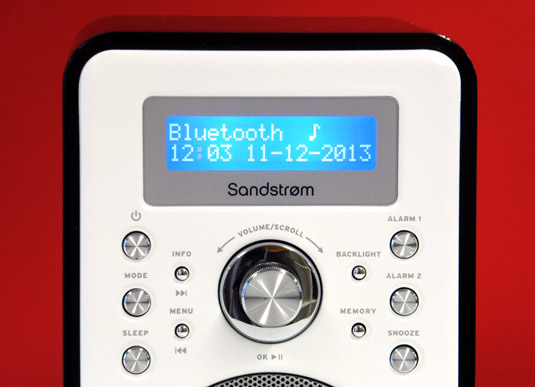 A rather busy front panel but sensibly laid out all the same
One thing to watch out for is the name of this radio doesn't appear in the Bluetooth device listing on your mobile. Instead, when pairing you'll either see "Bluetooth speaker" or a MAC address, while it thinks about what to display. With this Sandstrom you do get what you pay for given the absence of DAB+ but the rest is quite stylish with a sound that, while no bass boomer, is certainly very listenable and quite pokey too.
Sandstrom SDABXRL13

As I type, El Reg's boozy afternoon Christmas bash is underway and I'm busy testing this late arrival to our Bluetooth-DAB radio fest; streaming some choice New Wave tunes from a bygone era and blasting them out across the office as fellow Vultures sup ale, make merry and shout out song requests.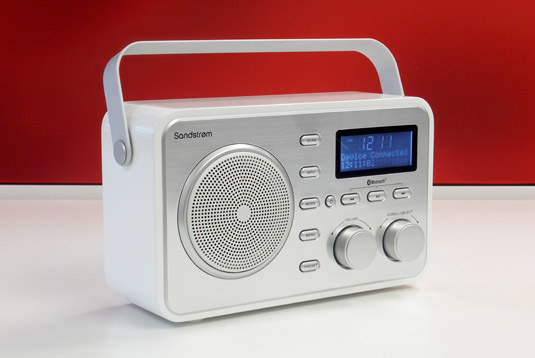 Can be battery operated too, just be sure to stock up on rechargeables
Still, I'm no party pooper, playing DJ with streaming services while actually sort of working, 'tis no bad thing and this Sandstrom acquits itself very well. While it doesn't pump out bass anything like the Revo SuperSignal, it certainly doesn't whisper either. Unlike its S7BTD12 stablemate, the styling is rather more spread out and doesn't seem so finessed, but it all works and it'll even report its name when pairing to Bluetooth devices and features transport controls too.
The carry handle is a giveaway, as it does take batteries. Yup, 6 x AA cells which, given DAB's power hungry nature, doesn't suggest they would last too long – some high power rechargeable cells would seem to be in order here, if you want to chance it. Round the back are the aux and headphone jack sockets and a USB B port for updates, which hopefully will make an appearance on the dedicated Sandstrom site which, as far as support goes, looks very much like work in progress.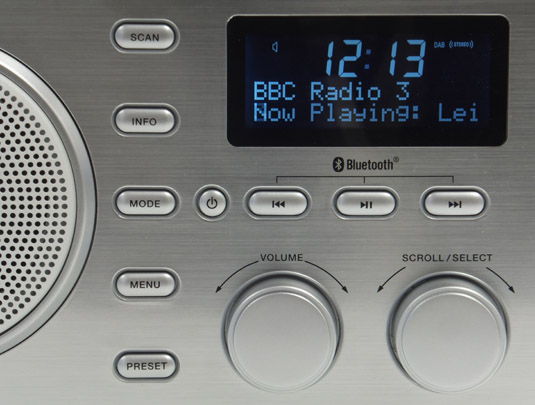 Styling for a stainless steel kitchen?
While there is an alarm you won't find a snooze button and likewise the sleep options are all buried in the Menu functions. Although presets are another prod and twirl effort, the large LCD delivers a good level of information showing, stations, programme material and the obligatory clock. Perhaps not the first choice for the bedroom, it would play nice in the kitchen or home office, especially as you'll currently find it discounted from £100 to £70. ®