WIN YOUR OWN HADRON COLLIDER pop-up book with El Reg
Are you a particle cannon supervillain or superhero?
Competition Roll up! Roll up! El Reg has copies of the thoroughly exciting and very awesome - if somewhat short - "Large Hadron Collider Pop-Up Book: Voyage to the Heart of Matter" to give away.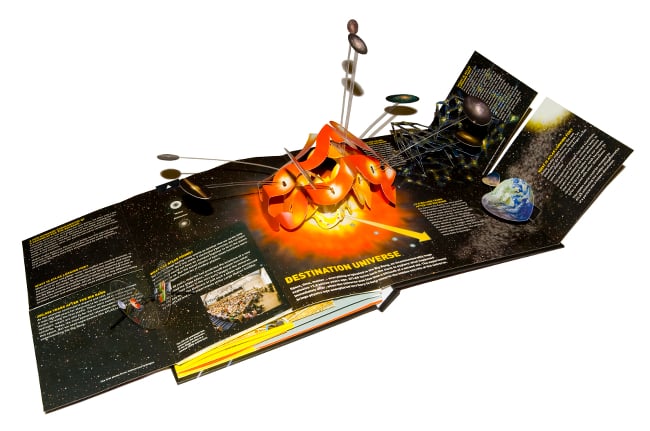 Have you ever wanted to know exactly what was going on in the particle accelerator that discovered the Higgs Boson, but don't want to have to turn more than five pages to find out? Have you ever been short of a visual aid to your smug, in-depth knowledge of physics, making it that bit harder to adequately show off?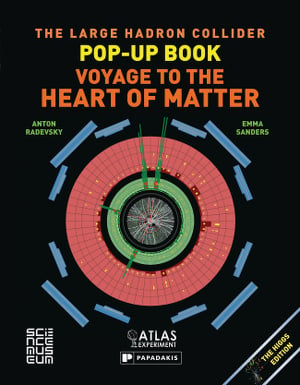 Well, worry no more! Simply email us before Friday, January 10th and tell us with as much pseudo-scientific detail as possible EITHER:
The nefarious deeds a criminal mastermind, evil genius or similar could do if they seized control of the Large Hadron Collider (perhaps with suitable modifications).
OR:
The origin story of an incredible superpowered hero created in the depths of CERN through some sort of accelerator-related calamity/fortuitous accident.
Once we have our submissions, the discerning Reg crew will pick and post a selection of the best tales for you, the reader, to vote on. We'll set no hard and fast rules on length of submissions, but bear in mind that after a few paragraphs the chance of success will tend downwards quite fast.
To get those creative juices going by dangling the carrot, this is the latest edition of the book by Anton Radevsky and Emma Sanders, updated to include the discovery of the Higgs Boson. There are pop-up bits and pull-y bits on every page.
The book was published by Papadakis on November 13, timed to coincide with the launch of the Science Museum in London's exhibition Collider, which will be running for the next six months.
Should you sadly miss out on winning a copy, you can buy your own here. ®