Hypnotic wind map captures Earth's heavenly currents
Warning: Live weather show may prove addictive
Those readers slumped behind their desks in the traditional pre-Xmas torpor and who are looking for an alternative to watching the clock hands crawling towards Yule liberation are directed towards "earth" - magnificent animated views of the world's wind currents.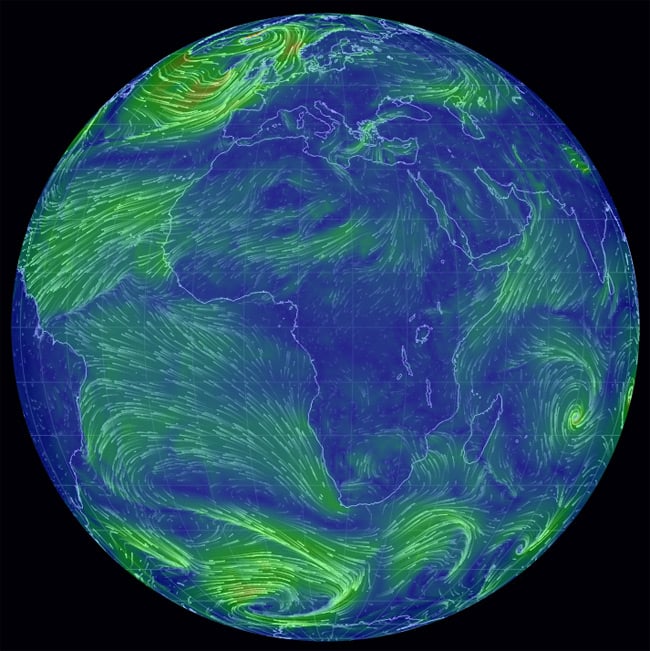 Using data from the National Centers For Environmental Prediction, the US National Weather Service and the National Oceanic and Atmospheric Administration* (NOAA) - updated every three hours - Cameron Beccario plots our planet's heavenly currents onto zoomable public domain maps.
The results are spectacular and highly addictive. As well as the default hemisphere view, you can also enjoy alternative angles, including Atlantis...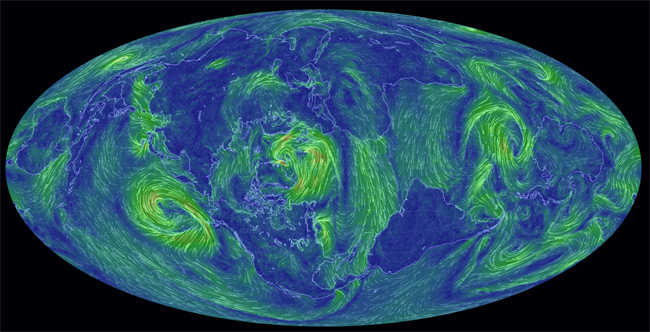 ...Conical Equidistant...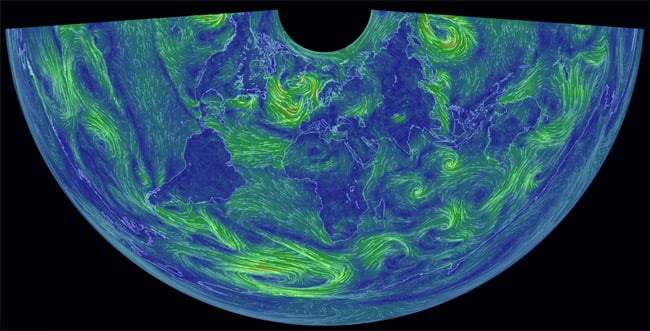 ...Waterman Butterfly...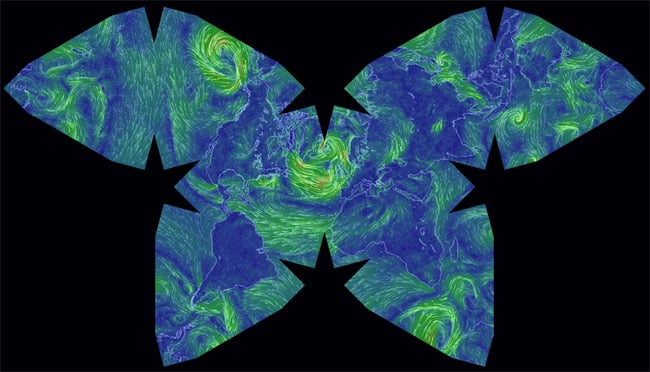 ...and the mind-warping Stereographic: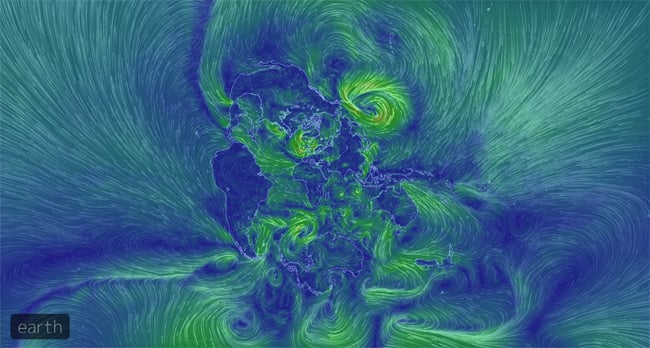 If all that wasn't enough to keep you distracted until pub o'clock, earth's colour-coded wind strength and selectable altitude show that while the North Atlantic was lively this morning at 1000 hPa (~100m, or at the surface)...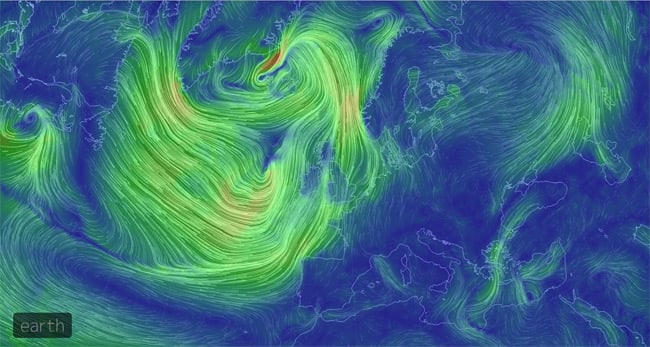 ...you'd probably want to steer clear of the stratosphere at 10 hPa (roughly 26,500m):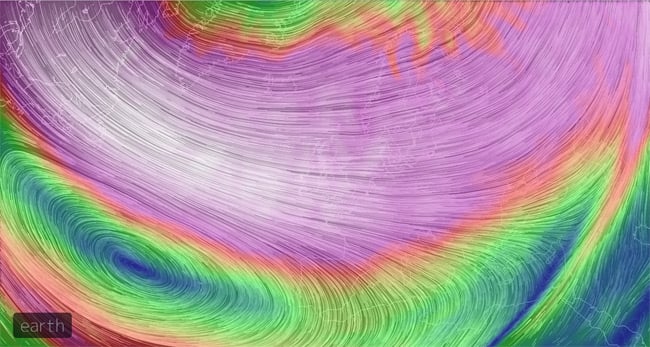 Splendid stuff. There's more on earth right here. ®
Bootnote
*We presume it's the same NOAA data which drives the Cambridge University Space Flight Landing Predictor, as used by the Low Orbit Helium Assisted Navigator (LOHAN) team.