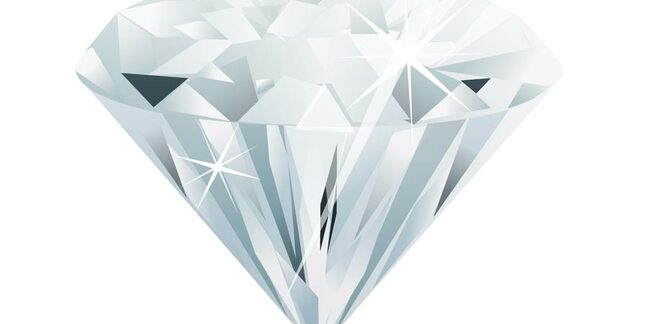 Boffins have uncovered evidence pointing to the presence of huge amounts of diamonds in the frozen mountain ranges of Antarctica.
Researchers found three samples of a rock called kimberlite on Mount Meredith in the northern Prince Charles Mountains. This blue-tinted igneous rock often contains diamonds.
Chunks of kimberlite are often brought to the surface of the earth by volcanic eruptions. They come in two different types: Group I and Group II.
"The fact they are reporting Group One kimberlites is an important one as diamonds are more likely to be found in this style of kimberlite eruption," said Dr Teal Riley, a geologist working with the British Antarctic Survey.
"However even amongst the Group One kimberlites, only 10 percent or so are economically viable, so it's still a big step to extrapolate this latest finding to any diamond mining activity in Antarctica."
Sadly, even if the stones were viable, it's actually illegal to mine minerals from the Antarctic, which is an inhospitable and near-pristine wilderness.
Any mining operations were banned under the Protocol on Environmental Protection to the Antarctic Treaty (1991), which is up for review in 2041.
"We do not know what the Treaty Parties' views will be on mining after 2041 or what technologies might exist that could make extraction of Antarctic minerals economically viable," added Dr Kevin Hughes, who is part of the Scientific Committee on Antarctic Research.
"An additional issue is that nations outside the Protocol are not bound by its provisions, including the ban on mineral resource activities."
Kimberlite is named after the South African town Kimberley, where the discovery of a 83.5-carat sparkler kicked off a diamond rush. The town is the site of the famous Big Hole, which is reckoned to be the world's largest hand-excavated hole.
About 1 in 200 kimberlite "pipes" contain diamonds. ®
The research paper detailing the discovery is called "The discovery of kimberlites in Antarctica extends the vast Gondwanan Cretaceous province" and is published in Nature Communications. ®
Sponsored: How to simplify data protection on Amazon Web Services