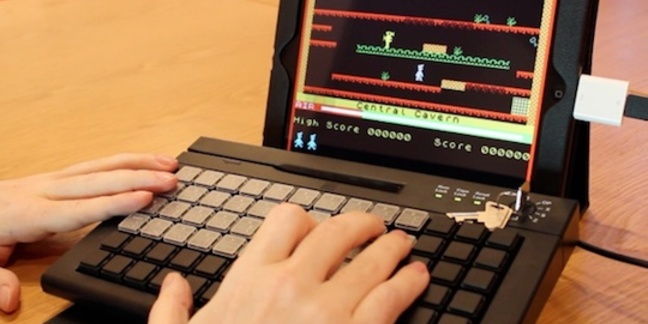 Beloved Brit microcomputer the ZX Spectrum has been resurrected, after a fashion.
Mobile games outfit Elite Systems, which repackages retro games for use on handheld devices, has announced the Bluetooth ZX Spectrum, a Bluetooth Keyboard hiding within a reproduction ZX Spectrum 48K case.
The idea is that you'd buy Elite's revived Speccy games for an iOS device, control them with the keyboard and maybe even use Apple TV to take that action to the big screen.
Elite's Kickstarter page for the project says it has been granted a license to recreate the Spectrum's case and keyboard and that it hopes to eventually make its efforts work with devices running Android and Windows. Plans to get Spectrum games into those operating systems' respective App Stores are also mooted.
If the company gets the £60,000 it needs, it will produce 1,000 keyboards that will go to supporters. Beyond that, the company is also seeking expressions of interest from those willing to pay "around £39.99" plus postage for the device. That's rather a lot for a Bluetooth keyboard of any sort, never mind one with the Spectrum's infamously-unlovely keys. On the other side, it may not be much to pay to revive the sorely under-celebrated 80s*.
Work is already under way on the device, with Elite saying it has developed a "functional prototype" pictured below.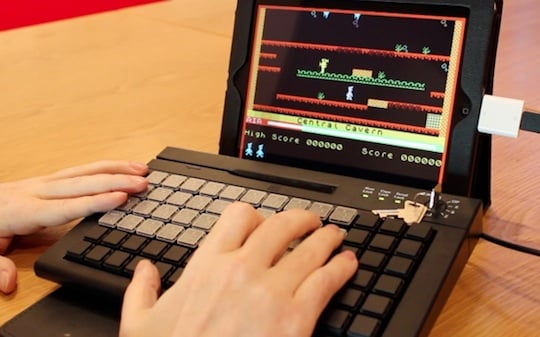 Elite Systems' prototype bluetooth keyboard housed in a ZX Spectrum case
The prototype is apparently capable of controlling classic game Manic Miner, but has hit trouble with something called "keyboard ghosting" that means "some keyboard keys don't work when multiple keys are pressed simultaneously." As the Spectrum relied on all sorts of keyboard gymnastics to get things done, ironing out the ghosting problem obviously needs to be done!
The Kickstarter page we've linked to above is not live, but suggests if fund-raising succeeds keyboards could be delivered in September 2014. ®
* Irony alert!
Sponsored: Webcast: Simplify data protection on AWS