What is the difference between a drone, a model and a light plane?
We go shooting UAVs in Essex
---
Christmas is over, it's grey outside, and you want to look at pages of blue skies, exotic locations, and smooth, aerodynamic models. Yes, you're ready for El Reg's dabble in the extreme end of modelling... aircraft modelling that is.
Way back in the summer we were invited to a day out at Stow Maries, a refurbished WW1 aerodrome in Essex. The object of the day was to test out Canon's top end photographic kit, including its EF 200-400mm 200-400mm f/4L IS USM extender 1.4x lens, which we were were using with an EOS 5D Mk III body.
This is the sort of kit wildlife photographers rely on to get right up close to something with sharp teeth, incredible markings and the ability to disappear in an instant. Unfortunately, there's not much in that line within spitting distance of the M25, so the next best thing is planes.
So it was that we were treated to a display of both full size aerobatic aircraft, and some seriously large detailed models.
Now, your writer's experience of aircraft extends to checking SeatGuru before accepting any seat assignment, keeping his elbows in when the meal is served, and never knowingly getting into anything with propellers.
As for model planes... well we've not paid an awful lot of attention since the heyday of Why Don't You. Yes, we've been tempted by some of those helicopters in Maplins. But model planes? It's all a bit geeky, but not really like real flying. Is it?
Well, how do you like the idea of spending tens of thousands of pounds servicing your own jet engines, or getting certified for the sort of flying skills that keep the US and UK's expanding fleet of UAVs in the air.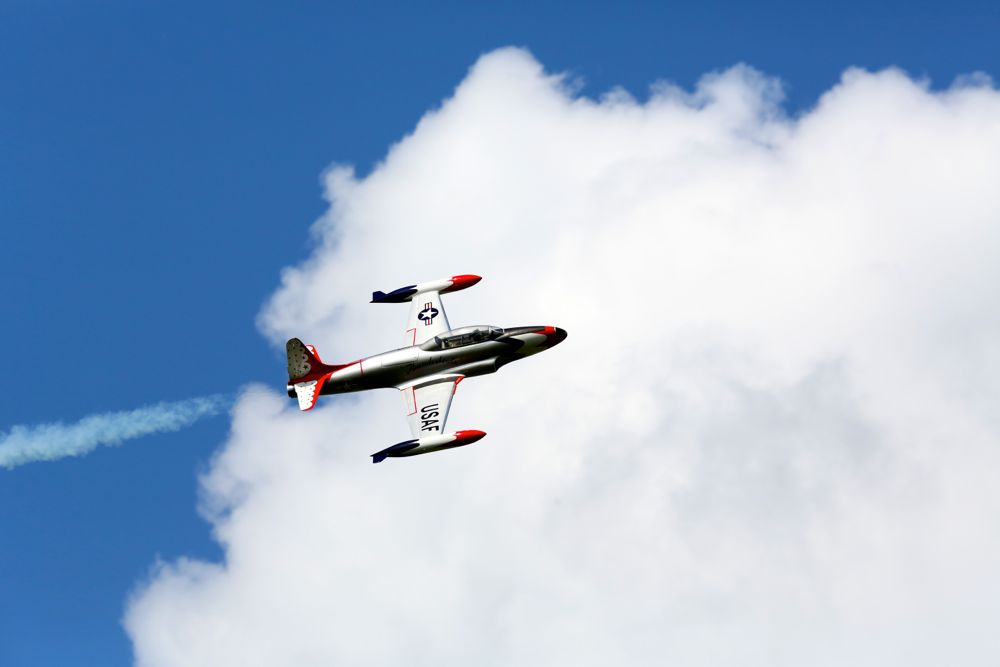 An RC T33 Shooting Star reaches for the clouds
If speed, and noise is what you're after, something like that red-and-white T1 Hawk, or the T33 Shooting Star might be more in your line. The T33's engines, we're informed, deliver 36lbs of thrust, while the Hawk's delivers around 50lbs - Yves Rossy uses four of the same JetCat P200SX engines on his flying suit. The A10 Warthog's two engines give around 2x160 Newtons, or around 72 lbs in all.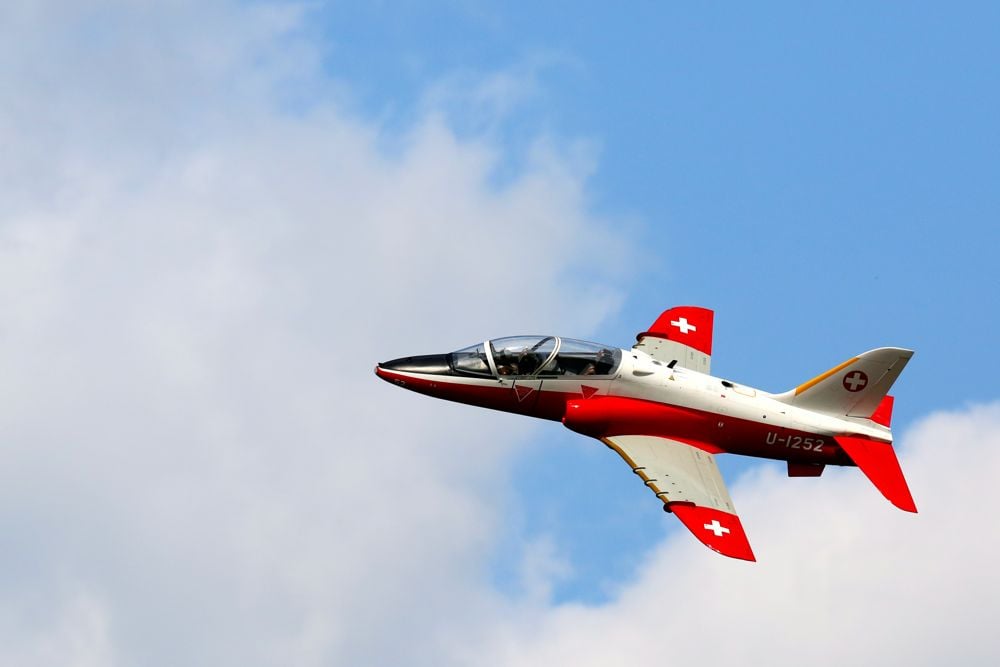 Red and White and flying all over Essex
Similar topics
Narrower topics