Cheeky LOHAN chaps in gutsy snatch at El Reg's paper spaceplane crown
Pink missile lunges downward from 31,849m
---
In an audacious and extremely cheeky high altitude operation over the weekend, Low Orbit Helium Assisted Navigator (LOHAN) team members Dave Akerman and Anthony Stirk had a pop at our Guinness World Record for the highest-altitude paper plane launch.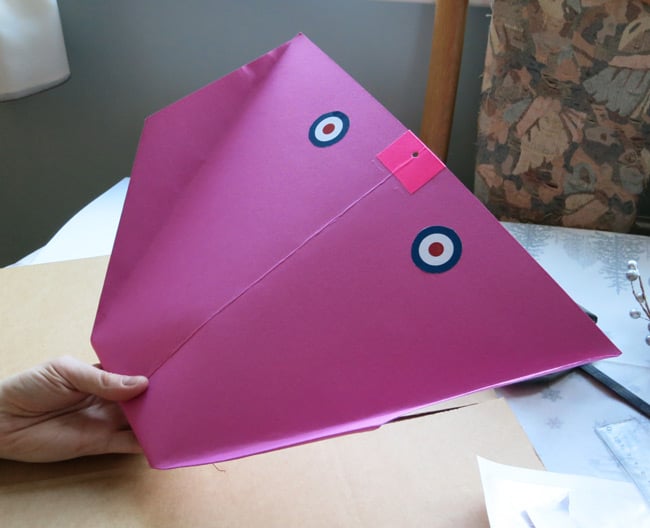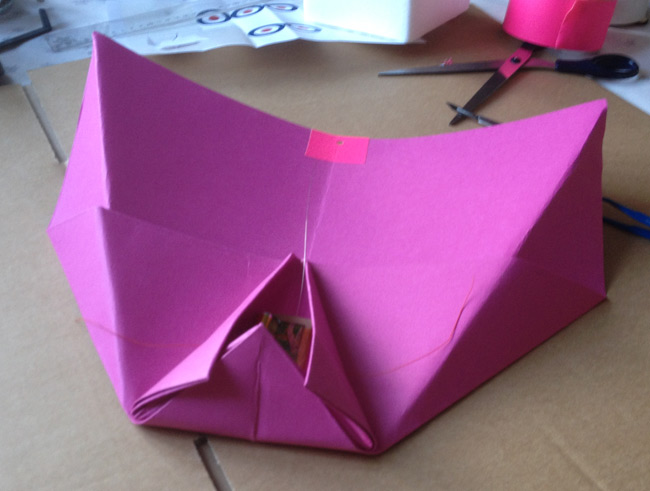 The pair's SNOW aircraft - hewn from fetching pink card and packing one of Anthony's lightweight PAVA trackers (more here) - was launched from Brightwalton in Berkshire attached to Dave's CLOUDY payload, complete with the traditional Raspberry Pi and Picam rig.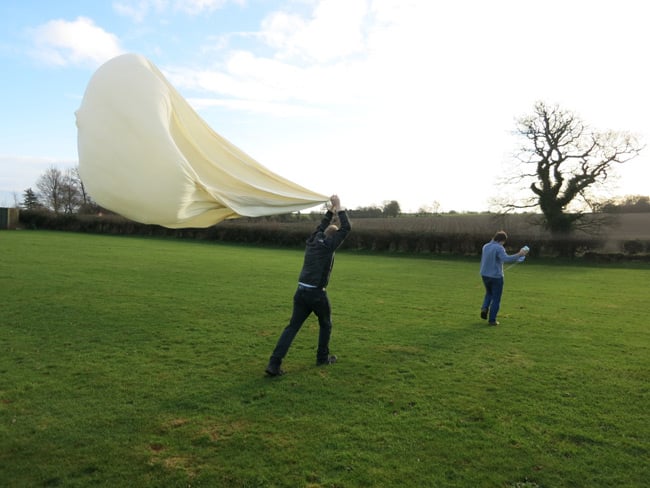 The mission was a "floater", designed to level out before balloon burst and invade European airspace; something of an Anthony and Dave speciality.
The aircraft release was executed at a predetermined longitude via a resistor cut-down, some 31,849m (104,500ft) over the North Sea, from where SNOW glided to earth in Holland.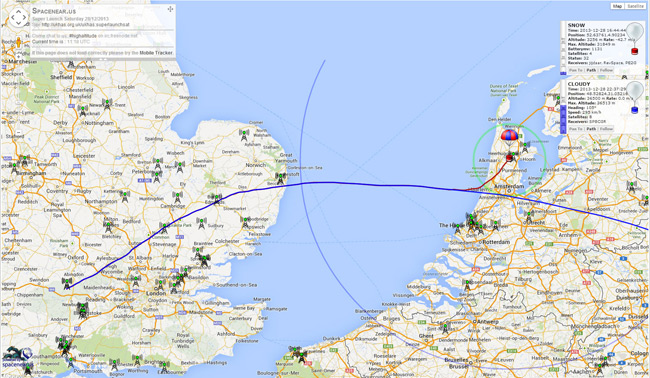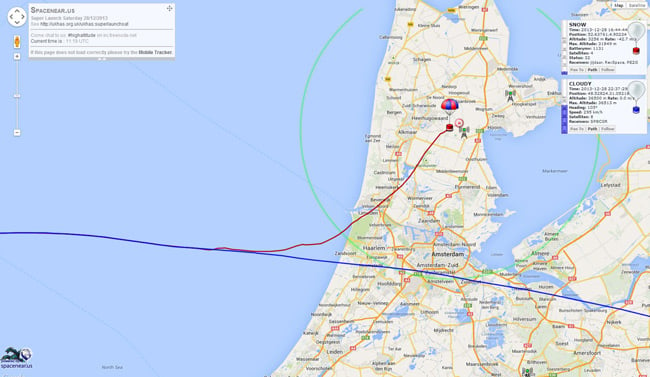 The CLOUDY payload's batteries eventually gave up the ghost over the Ukraine, and the balloon "probably burst soon after that, landing in or near the Caspian Sea".
Splendid stuff, and there are full gory details from Dave here and Anthony here.
So, the question is: did SNOW break the Paper Aircraft Released Into Space (PARIS) record? Well, although the aircraft was tracked pretty well to the ground, it hasn't yet been recovered. This may not be a prerequisite for the title, but we think Guinness will demand some vid of the release, as it did when our plucky playmonaut glided into the history books from 27,307m.
We shall see, but we invite readers to offer a toast to this excellent mission. Previous attempts on the record - including the University of Southern Indiana's ill-fated Geronimo, and our own Covert High Altitude Vehicle (CHAV) stratodangle - have demonstrated just how tricky it is to successfully launch paper aircraft from the very brink of space. ®