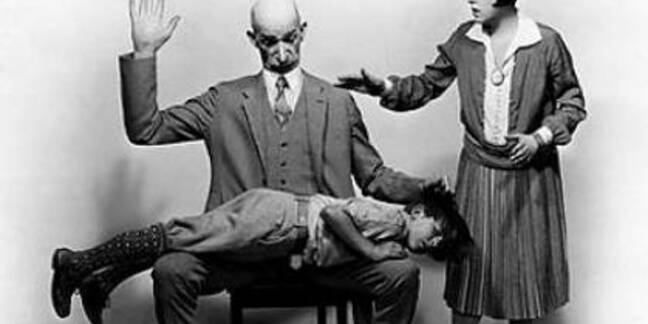 Virgin Media is on the naughty step with the UK's advertising watchdog, after wrongly claiming in two separate circulars that its broadband service was available in areas where the ad was posted through people's letterboxes.
Two complainants successfully refuted the telco's fibs, after taking their gripes to the Advertising Standards Authority.
Virgin Media had claimed in one circular that "over 80 per cent of your neighbourhood is connected", while in the other it told locals who received the ad: "We're in your neighbourhood and didn't want you to miss out".
The ASA duly noted that VM's boast that the "over 80 per cent" claim was misleading because it suggested that the majority of people living in streets the Liberty Global-owned company had flyered with the ad were already subscribed to the ISP.
In fact, Virgin Media was stating that its services could potentially be supplied to 80 per cent of the neighbourhood.
The ad regulator said:
We noted the small print related to the possibility that some homes may not be able to be connected to Virgin Media's services. However, we did not consider that, in relation to the headline claim, that this was sufficient to alert recipients of the mailing that they may not be able to receive Virgin Media's services.

Because the mailing claimed that the majority of the recipient's immediate area was connected to Virgin Media's services when that was not the case, we concluded it was misleading.
It also found that the ad had breached codes on substantiation, exaggeration and availability.
Likewise, Virgin Media's separate "We're in your neighbourhood" circular was also trashed by the ASA for misleading folk about the actual coverage they could offer within a given area.
The watchdog told the telco to stop suggesting that a specific location was connected to its services where it simply wasn't true. ®
Sponsored: Ransomware has gone nuclear