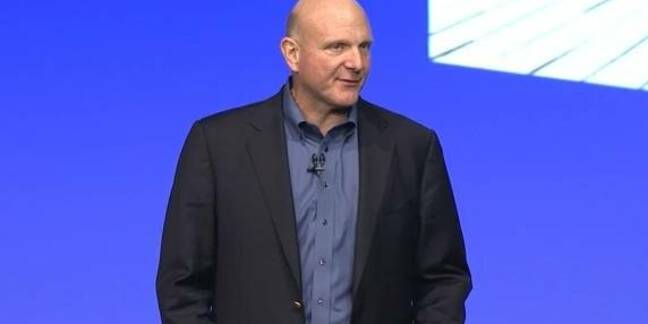 Microsoft's next CEO won't be Ford Motor Company's turn-around star Alan Mulally.
Mulally is said to have ruled himself out of contention for succeeding Steve Ballmer, halting the rumour mill spun up by journalists and those on Wall Street.
Ford's chief told the Associated Press he would remain at Ford for at least this year.
"I have no other plans to do anything other than serve Ford," he is reported to have said. "You don't have to worry about me leaving."
A Ford spokesperson is reported to have reinforced the point for the FT (subscription needed), saying: "Alan made it perfectly clear that he wanted to end all speculation."
Ford had said in December its CEO wasn't leaving the company.
Neither Mulally nor Microsoft have ever said the he was in the running to become next Microsoft CEO.
Mulally's name was first connected to the Microsoft spot in September, the month after Ballmer's surprise resignation was announced.
Last November, Nomura Securities analyst Rick Sherlund was adamant Mulally would named as Microsoft CEO and that it would happen in December.
The Ford chief made his name turning around the car company. Mulally conducted a wide-ranging restructuring and ultimately reversed its lost market share.
It was expected he'd work a similar magic at Redmond.
The news means attention now shifts to a list of names for the CEO post, a list that has also neither been confirmed nor denied by Microsoft or those named.
Unnamed sources now reckon the search is down to a "handful" of candidates, with Microsoft having promised to wrap up the hunt in "early" 2014.
On that list are: Nokia CEO Stephen Elop, set to rejoin Microsoft as the company's purchase of Nokia sails through the approval process; Redmond's server and tools president Satya Nadella; and Business Development chief – and favourite of Silicon Valley air heads – Tony Bates, who used to run the Skype division.
An insider such as these would likely be a better-suited candidate in terms of fitting in with Microsoft's rather unique culture – a culture that has proved famously intolerant of those coming from outside the company.
It will also likely mean the next CEO is comfortable with having both founder Bill Gates and their soon-to-be-predecessor CEO Ballmer looking over their shoulder from the board.
Such a person, though, is unlikely to bring a fresh perspective and detachment Microsoft needs from an outsider with a proven reform track record, like Mulally.
That said, it's worth nothing. Elop was on The Reg's list of candidate picks right after the news of Ballmer's resignation. ®
Sponsored: How to simplify data protection on Amazon Web Services