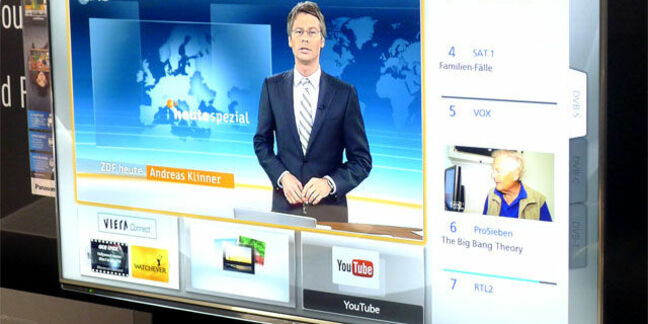 Podcast

The S.I.T. crew start the new year off with a bang with a killer episode of the tech podcast. This week, Sarah Vela takes an extra week of vacation while Greg Knieriemen and Ed Saipetch chum it up with Mark Twomey of EMC, better known as StorageZilla.
This week, none of the lads are holding back. It's a tightly packed podcast, with 'Zilla, as always, telling it like it is - on subjects ranging from end user computing (who cares?) and VDI (people are still doing that?) to the current crop of TVs (they look like desktop PCs!). Plus, Ed defends his Ikea-and-a-spraycan decor choices, while the group have the inside story on what's actually going down in the flashy startup sector. You don't want to miss this one, so download, subscribe, or listen on the fly...
This week we discuss...
Catching up from the holidays
Zilla's holiday book reviews
Netflix content lagging
The future of 4K video
VMware snags Citrix desktop talent
Nimbus Data employee dump
Market for flashy startups
Blackberry loses tech luminary Alicia Keys
Snapchat is heating up
Director Michael Bay crash and burn at CES
Listen with the Reg player below, or download here.
Podcast Subscriber Links
Subscribe through iTunes
Subscribe through Google
Subscribe through Stitcher
Feed URL for other podcast tools – Juice, Zune, et cetera: http://nekkidtech.libsyn.com/rss
Sponsored: How to simplify data protection on Amazon Web Services