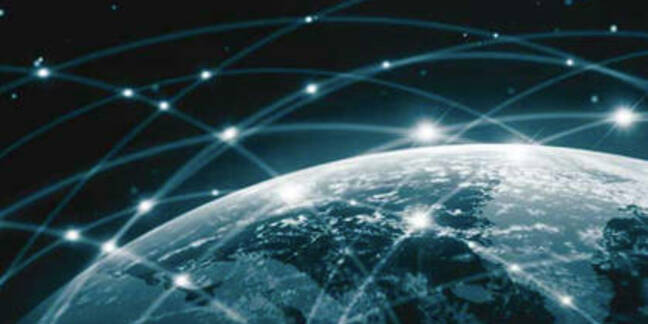 Wolfram Research likes big datasets, and there's a growing number and variety of Internet of Things connected devices, so it's a natural pairing really: the company ha announced a project to create what it calls a "definitive, curated, source of systematic knowledge about connected devices".
In fact, the company's ultimate hope is to have an in-and-out-of-the-cloud interaction with your Fitbit or smart watch, a hospital's patient monitor or someone's burglary sensor.
The Wolfram Connected Devices Project is just the starting point for what Stephen Wolfram says is his long term aim: to have "every type of connected device to be seamlessly integrated with the Wolfram Language".
The company is launching with an impressive list and range of devices it says it's already had some kind of interaction with, including smart watches, cameras, wearable health devices, GPS, home automation, various types of Arduino-based kit, sensors, hospital and lab kit and so on.
However, Stephen Wolfram says the company is aware that its list might not be comprehensive, so this first-step into the Internet of Things is designed to find out what kinds of connected devices are out there.
"In the end, we want every type of connected device to be seamlessly integrated with the Wolfram Language. And this will have all sorts of important consequences. But as we work toward this, there's an obvious first step: we have to know what types of connected devices there actually are.
"We have a couple of thousand devices (from about 300 companies) included as of today—and we expect this number to grow quite rapidly in the months ahead," he writes.
Information collected about devices depends on the device type, naturally, but includes type and manufacturer, communication capability, power source, form factor, size, weight, price, data storage capacity, operating system compatibility, and so on. For each device, the company is also crowd-sourcing additional information.
All up, the company says, it has thousands of characteristics already built into the Wolfram Data Framework (WDF) to describe connected devices, and more than 10,000 units of measurement applicable to devices.
The initial output of this immense data-Borg will be that device information becomes searchable with (the company hopes, at least) more granularity and accuracy than Google could offer. As an example, the project points to searches the ability to specify a smartphone search based on both retail price and weight.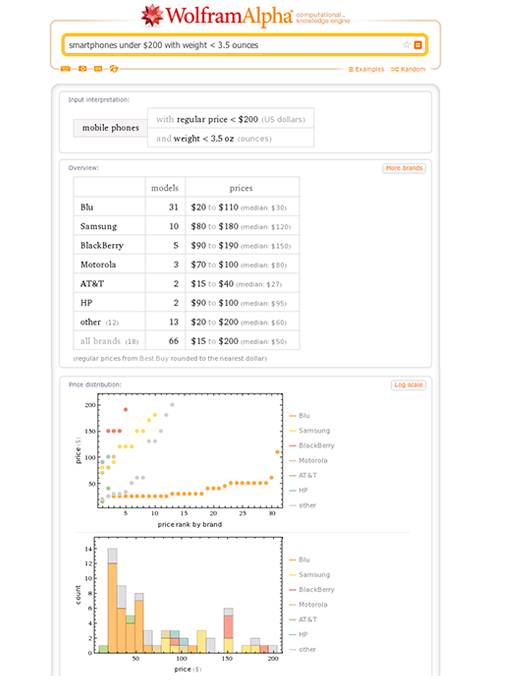 Wolfram product search example
The WDF is designed to work hand-in-glove with the Wolfram Langauge, with suitable drivers available for all devices – and instead of the user having to understand what's going on with the device, "the appropriate driver is just automatically retrieved from the Wolfram Cloud when it's needed".
Applications he envisages in the blog post include "storing computable versions of data in the Wolfram Data Repository. Or doing analysis or reporting through the Wolfram Data Science Platform. Or creating dashboards. Or exposing the data through an API. Or an app. Or producing alerts from the data. Or aggregating lots of data. Or, for that matter, combining data from multiple devices—for example in effect to create 'synthetic sensors'."
To give the program a kick along, he says, the company is also planning a series of hackathons to let people connect their own, or others', devices to the framework. ®
Sponsored: Webcast: Ransomware has gone nuclear