Exclusive We're hearing from two sources that Dell is making 30 per cent of its sales and marketing staff in Europe, the Middle East and Africa redundant while cutting 20 per cent of its US-based sales staffers.
One source said: "Precisely 30 per cent, across EMEA."
There is no word on what's happening on the sales floor in the Asia Pacific region or the rest of the Americas region.
The thinking at Dell-the-man level is thought to involve a realisation that the sales force, traditionally attuned to PC and server box-shifting, cannot re-organise itself.
It was thought in some quarters that cuts were coming with Dell going private, but in low-profit product areas, like PCS, with the savings invested in higher profit areas involving enterprise-level sales, such as storage for example.
Instead they are being made across the board, the source said: "[As if Dell were saying] Let's shrink everything. It's stupid."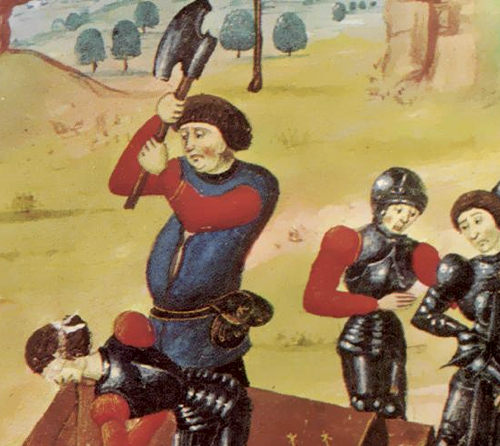 Careful with that axe, Eugene.
Logically these cuts are likely occurring worldwide. We don't know what proportion of sales and marketing employees Dell has, a spokesperson telling us: "Dell doesn't release staff numbers by business unit."
We'd estimate that sales and marketing staff could amount to as much as one in three of Dell's 111,300 staffers. Guesstimating an overall worldwide cut of 25 per cent based on the figures we have already been given would imply that over 9,000 sales types will be losing their jobs in Dell around the globe.
We asked Dell about this. It said our percentages were wrong (but didn't reveal whether too low or too high) and mailed us a statement:
Dell continuously evaluates and implements opportunities to improve our operational effectiveness and allocate our resources. When necessary, we'll continue to make tough decisions to help ensure our long-term success – some of these decisions may affect our workforce. We are committed to building upon our multi-channel approach to serving customers – channel, online and direct – and are investing in sales coverage and training.
Do you know anything about the cuts elsewhere or the number of people facing redundancy?

Please get in touch. ®
Similar topics