This article is more than 1 year old
Backup dedupe bods ExaGrid: We're 'cash-positive' this is our year
What's next for disk-grid tech firm... profits?
Deduplicating backup-to-disk startup ExaGrid is now cash-positive and thinks this could be its breakout year.
ExaGrid is one of several suppliers trailing along behind EMC's Data Domain unit in the deduplicating backup-to-disk system market. Even with what they claim is arguably superior technology, they fail to grow faster than the market because of the channel strength of EMC and other mainstream system-level server/storage suppliers, such as Dell, HP and Quantum.
ExaGrid has an EX21000E appliance that scales out in a grid to 210TB of capacity. It says it runs "deduplication functions in parallel across all appliances in a customer's multi-appliance configuration".
Backup windows - the time needed to run a backup - do not grow as the backup data load grows because adding more appliances keeps the window constant or might, we suppose, even reduce it.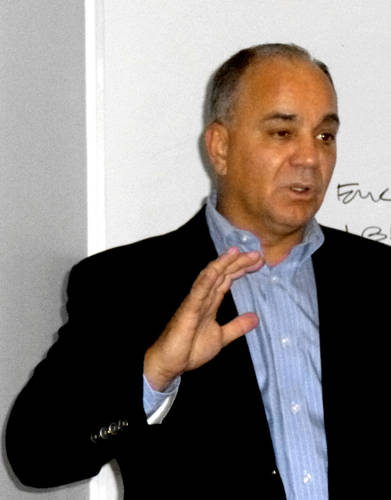 ExaGrid CEO Bill Andrews
The dedupe firn says it provides the fastest restores in the industry and "the most recent backup data can be quickly restored or copied to off-site tape without having to rehydrate the data." With its so-called landing zone technology, it claims, it "can maintain a full copy of a VM (virtual machine).
In the event of a failure, the VM can be booted directly from the ExaGrid system resulting in an instant recovery. This is, it says, is an "industry exclusive capability".
ExaGrid's customer count passed 1,850 last year, and it claims its business grew 10 per cent from the third 2013 quarter to the fourth one, a period in which it became cash-positive "and will be cash positive from this point moving forward." Profits next? Hopefully, yes. ®