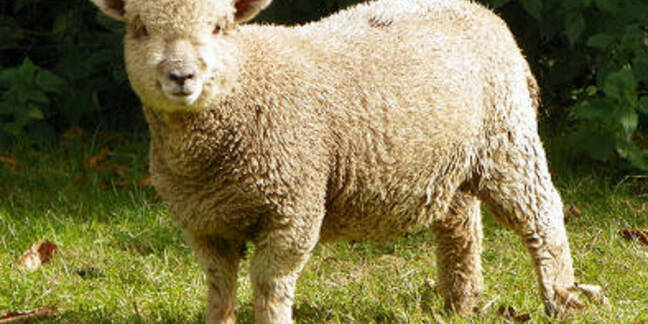 Barracuda Networks has announced BaaS - Backup-as-a-Service - which is based upon its 190 and 390 series backup appliances.
The backup appliance range has seven models: 190; 390; 490; 690; 890; 990; and 1090. These vary by, amongst other things, their usable internal capacity. The 190 has 500GB and the 390 1TB. At the top of the range the 1090 has 102TB.
Barracuda's Backup "supports replication to another Barracuda appliance for private-cloud data protection or secure transfer to the Barracuda Cloud." Standard features include:
Protects physical and virtual (VMware and Hyper-V) environments
LiveBoot for VMware
User file access via Copy (www.copy.com)
Deduplicated storage and fast replication
Microsoft SQL, Exchange, and message-level restore
VMware snapshot and file recovery
Cloud storage and site-to-site replication
Extended cloud backup retention
Rod Mathews, Barracuda's general manager for storage, said: "Barracuda Backup is simple to deploy and manage and offers an "unlimited" cloud storage option, making it representative of what organisations need for backup modernisation in today's environments."
The product also has an affordable per-GB price or users can buy unlimited flat-rate cloud storage, Barracuda claiming that this is "the industry's first flat-rate subscription for complete backup and retention in the cloud from a single backup appliance."
Get a product datasheet here (pdf).
So now Barracuda has additionally morphed this into a BaaS offering which features:-
Local appliance for fast backup windows and recovery times
Site license for Barracuda software required to backup and recover data
Unlimited Cloud storage with flat-rate pricing for Barracuda Backup cloud storage (up to the limit of the Barracuda appliance)
24 x 7 x 365 phone and email support
Next business day shipment of replacement in the event of a hardware failure
New appliance (same model) replacements for units that are four years old and continually under a service contract
Access to Cloud LiveBoot for offsite recovery of VMware virtualised servers
Matthews said; "The BaaS program provides customers [with] additional flexibility to purchase Barracuda Backup in the way that better suits their needs, from either their operational or capital budgets."
Barracuda BaaS (our term) is available from Barracuda Networks and its US resellers. The service, with a 190 appliance starts at $1,199, and it's priced starting from $2,999 for a 390 appliance-based one.
When the service becomes available in Europe is open to question. ®
Sponsored: Webcast: Ransomware has gone nuclear