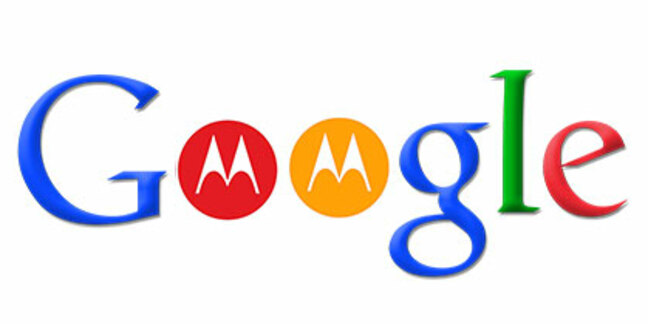 A US appeals court has upheld a decision by the International Trade Commission (ITC) that Apple's iPhone does not infringe a patent owned by Google's Motorola Mobility division.
The protected technology in question was Motorola Mobility's US Patent No. 6,272,333, which describes a "method and apparatus in a wireless communication system for controlling a delivery of data." Drilling into the gobbledegook, it appears to be a system that keeps software installed on devices up to date and thus compatible with the phone network for sending and receiving messages and other information.
Since 2010, Motorola has argued that Apple's iPhone designs infringe upon as many as seven of its patents. Regulators have steadily whittled down that list since then, however, even going as far as to invalidate one of the patents on the grounds that the inventions it described were too obvious.
In the latest US Federal Appeals Court ruling [PDF], issued today, a panel of three circuit judges agreed with the ITC's decision that Motorola hadn't presented enough evidence to support a claim of infringement by Apple.
The decision is the latest victory for Cupertino in its long-running global patent war against Google's Android mobile OS and the handset makers who license it to build smartphones. In November, a jury awarded Apple $929m in damages from Samsung for infringing iPhone-related patents, and Apple has brought a second suit against the South Korean firm that's scheduled to go to trial in March.
Meanwhile, Motorola's attempts to assert its own patents against Apple have borne little fruit. With this latest ruling, all six of Motorola's claims against the fruity firm in the US have been effectively invalidated. What's more, the European Commission ruled last year that Motorola's use of its standards-essential patents in Europe was likely in violation of EU antitrust laws.
Although Motorola's patent offensive against Apple has been underway since at least 2010, Google took on the burden of litigating the cases when it acquired Motorola Mobility for $12.5bn in 2012.
In a statement to Reuters on Friday, Google said, "We're disappointed in this decision and are evaluating our options." Apple, on the other hand, declined to comment. ®
Sponsored: Webcast: Discover and secure all of your attack surface