The Beijing Aerospace Control Center (BACC) has reported that its lunar rover and lander have reawakened after being powered down for two weeks.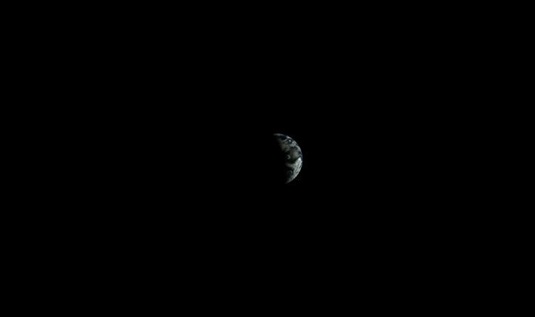 The black and white marble
"During the lunar night, the lander and the rover were in a power-off condition and the communication with Earth was also cut off," chief BACC engineer Zhou Jianliang told state media. "When the night ends, they will be started up with the power provided by sunlight and resume operation and communication according to preset programs."
The Chang'e-3 lander, which arrived on the Moon on December 14, and the Yutu (or Jade Rabbit*) six-wheeled rover both rely on solar power, and with the landing site in darkness all on-essential functions were shut down, but both powered up at 8:21am Beijing time on Sunday after enduring -180°C temperatures.
To celebrate the success, BACC has released the first pictures from the mission, taken both by the rover and the lander. These include the first pictures of the Earth taken from the Moon's surface since the Apollo 17 mission in 1972.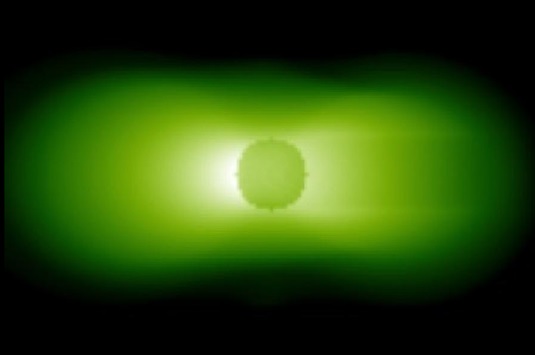 Plasma glows around our home
On December 16 the cameras on board of the Chang'e-3 lander focused on our home world and snapped a couple of shots of the plasmasphere, the bands of charged negative and positive particles that girdle the planet. It also took a black-and-white shot of Earth itself.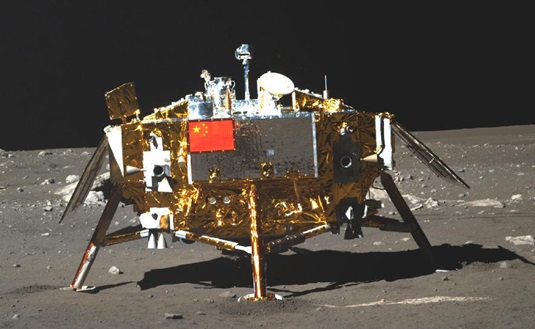 Middle Kingdom makes it to a soft landing on the Moon
The Yutu rover also has a camera on board, and this has been taking pictures of the Chang'e-3 lander itself. The color shot was perfectly positioned to catch the Chinese flag to reinforce the Middle Kingdom's position as the third country to land a vehicle (without crashing) on the lunar surface. ®
* Bootnote
The name Jade Rabbit comes from East Asian folklore about the supposed inhabitant of the Moon. While here in the West we refer to the Man in the Moon, after the apparent image of a face appearing on the lunar surface as seen from Earth.
In Asian folklore – and in Aztec mythology – it's not the face of a man that is seen on our satellite, but a giant rabbit. According to the old stories, the rabbit is constantly pounding herbs on the lunar surface to give to the gods.
Similar topics