This article is more than 1 year old
Nokia Lumia update spreads Black death
WinPho fun fail frustration
Hands on Nokia has been rolling out its latest Windows Phone update across multiple territories over this last week, to much fanfare. The update, simply called Nokia Black, offers interface and camera enhancements to a range of existing Lumia handsets, further differentiating its Windows phones portfolio from the rest of the pack. There are fun-packed thrills to be had with this update or so we're told but for an increasing number of users installing Nokia Black, there have been tears before bedtime too.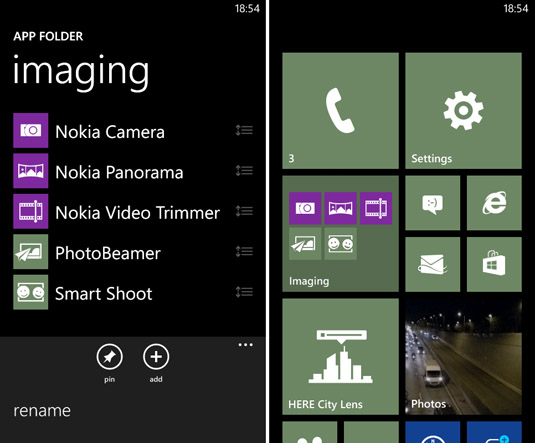 Nokia Black introduces App Folders, these are easily created and appear as tiles on the Start screen
For some the problem is error code 80188309, which prevents the Lumia phone from updating and for others it's the elusiveness of Nokia Beamer – one of the flagship features – which fails to show up in the App Store. I've had first-hand experience of both issues whilst updating my Lumia 820. It appears Lumia 920 users are similarly affected.
It took three attempts to get Nokia Black to take, but unlike many upgraders, I did manage to crawl out of error 80188309 hell. It's not the first time I've been led a merry dance by a Nokia Windows phone update. Attempts to get a Lumia 800 beyond error 801812C1 have defeated me and even Microsoft withdrew its advice page on fixing the problem.
Remnants of its work around advice for error 801812C1 still linger on a Nokia forum. The problem affects early WinPho 7 handsets across all manufacturers and is a Zune driver issue that prevents upgrading to Windows Phone 7.8, which is worth having as it introduces features found in version 8.
You can lose hours on WinPho updates following some of the most unlikely advice for one simple reason: you're desperate. For the early adopter it seems nobody who should know is giving anything away or cares enough to provide a simple fix.
Hopefully, Nokia will act fast on the scourge of its Black death as there are a lot more Lumia phone users now than when the 800 first appeared, and the new features provided by this update are both practical and creative. So bring it on.
Round one of the Nokia Black update bout was easy to digest. It downloaded the update and then failed to proceed to instal, it complained: "You need to charge to continue with this update. The update will continue once the battery has enough power."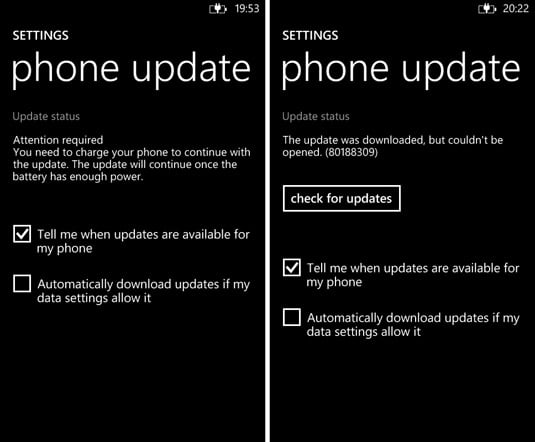 Some reserve battery power needed first but then dismay
The phone was already charging, you understand, but I'm guessing it needed the battery to have enough legs to get through the installation if the power was cut. OK, I don't want a bricked phone, I'll give you that one, Nokia.
After charging for 30 minutes, I tried Phone Update again only this time to be greeted by error 80188309 in this Settings control panel. Here in Blighty when seemingly simple upgrades go awry on occasions such as these, we utter an instinctive response: Bollocks.
Undeterred, a power off/on cycle seemed prudent and the update hauled in once more. It even went so far as to enter the second stage and prepare for installation but crapped out once again.
"The update was downloaded, but couldn't be opened (80188309)." What's that word again? Bollocks.
Like many, I do have an almost obsessive-compulsive desire to beat the machine, so I powered off/on again, reasoning that maybe my screen grabs had upset it during its machinations. When all else fails going for the benefit of the doubt option does help justify that lunacy that keeps you trying just one more time.
Powering up on this occasion, I noticed an app update had been flagged as available called extras+info. The icon looked very system orientated, so I installed it. I restarted the Lumia 820 and then ran the Phone Update again and went through the motions one more time.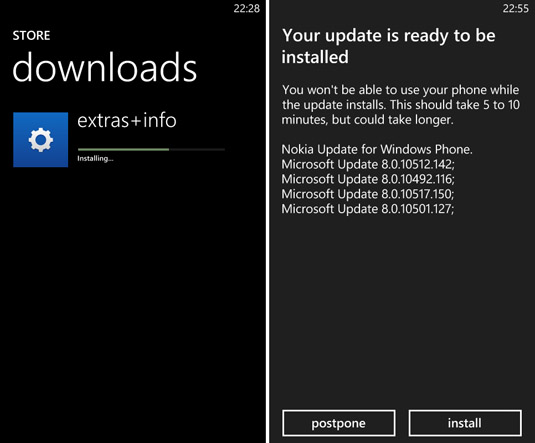 Did this app fix it or did Nokia actually roll out a fix in between restarts?
I avoided screen grabs during the update preparation stage and was eventually rewarded with the message: "Your update is ready to be installed." This took 20 minutes to complete - finally I was in the Black.
I couldn't say whether the extras+info app – which is a system profiler of sorts – saved the day or not. It could be that installing a different app before trying the update again flushed out some errant cache files or installer setup, but it did work. Online forums are filling up with users complaining of the 80188309 update failures and maybe this is the trick they're missing. However, this morning Nokia tells me this was a bug and has been fixed. Alas, I can't roll back the update to check and it's unclear if this has been rolled out across all territories yet.
You'd think that since Nokia would be so keen to highlight its differences from the rest of the WinPho pack, that it might preload the apps that feature in its Black update or at least provide an option in the installer to do this. No, the reality is you then have to go shopping in the Store to find those new components such as App Folders, so you can bunch similar apps together in a tile, to avoid too much sprawl. How about that new photo app that does all the fancy motion tricks? Nokia Camera has to be manually installed too.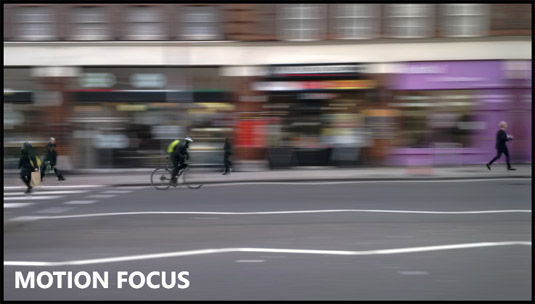 Nokia Camera brings effects from the Nokia PureView phones to other Lumias
As for Nokia Beamer, just where the hell is it? It's a question that's being asked many times over on WinPho forums in the last few days. Beamer is an app that enables your phone screen to appear on any computer desktop. The link up is performed using a QR code that appears on the Beamer web site on the target screen. You snap that on the Lumia from the computer screen and away you go. Beamer is different from Nokia Photobeamer (which is available) as it does more than just images; it works with documents too.
Beamer certainly sounds like a step up, but the problem is that even if you can locate it on the Store, it is showing as incompatible for Lumia 820 and 920 users. From my Lumia 820, I couldn't find it at all under the Nokia Collections app grouping or even by searching further afield within the Store. However, searching for it on-line from the phone and visiting the UK store that way, revealed the app but threw up same incompatibility messages.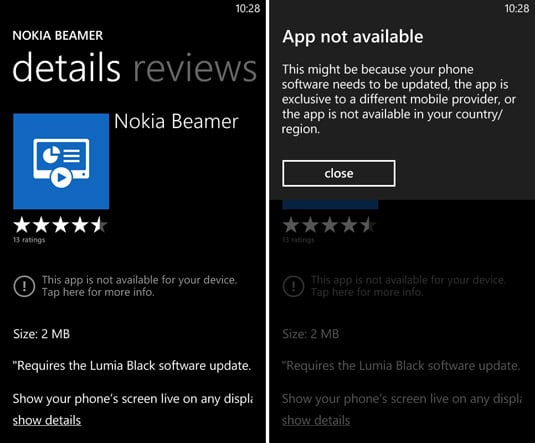 Installing Nokia Beamer 820 and 920 Lumia handsets remains an issue
I contacted Nokia UK and I'm guessing it might still be puzzling over this one. The first suggestion was it could be a regional issue, for instance trying to download from the US store from the UK. That sounded feasible, but if you can download other apps, then that won't be the problem.
The UK link was confirmed as correct too, but apparently it can take a while for user accounts to update and reflect additional choices in the Store. Given that I could download the new App Folders and Nokia Camera, I think there's probably more to this than checking back every few hours, just one more time, and I've just checked again this morning. Now what was that word again? ®