9,000 heads to roll at Dell? Tosh. It'll all go down in Feb and it's THOUSANDS more - insiders
Firm denies it ... but won't give us numbers
Exclusive We're being told that the 9,000 heads redundancy figure at Dell is wrong - it could be 17,000 or more. Dell disputes this strongly, saying our sources' numbers are "inaccurate", but refused to give us a figure.
Across the whole Dell worldwide organisation, a figure of 15 to 20 per cent across-the-board cuts has come to us from three people, two inside Dell and one an ex-employee. Starting from a base of Dell having 111,300 employees, that would roughly equate to between 16,000 and a whopping 22,000 people receiving pink slips.
A source close to the action said: "The number I hear is 20 per cent worldwide across all organisations [on] 2 Feb (Sunday, to account for Asia I suppose). Your 30 per cent number may be valid specifically for sales/sales Ops."
An insider told us that the cuts applied right across Dell's organisation and they were in the 15 to 25 per cent range.
A second insider also confirmed the 20 per cent across-the-board number.
We note that Dell can't officially announce cuts in the EMEA regions until discussions with works councils in countries such as France and Germany have taken place. One source says the cuts will be announced on 4 February in the US, before a Dell Field Sales Readiness (FRS) event in Las Vegas, running from 6 to 15 February, we're told.
One insider said he/she was sad about across-the-board cuts, opining that they meant shrinking the company rather than achieving any strategic re-alignment. Low-margin business/product lines should be divested and the saved cash re-invested in higher-margin businesses. Dell has, we were told, "the best product portfolio in the industry but seems unable to reorganise itself to sell them effectively".
Another insider said the mood inside the company right now is fearful and people are not working effectively, wondering if the axe is going to fall on them. There are lots of "rumours and noise", according to another source. We hear that several execs are looking for posts outside Dell and some have found them already.
Dell's future
An outsider close to the action said: "Dell would have been, in my less than humble opinion, a fantastic supply chain and logistics company, circa mid-2000s, if they had gone that route. Too bad they got confused about their core competencies."
He mused: "The eventual buyer for Dell will be someone like Quanta or FoxConn. Quanta has more money than God."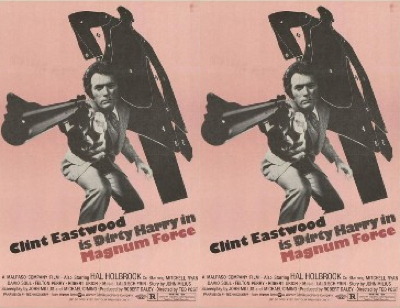 A man's got to know his limitations.
We mentioned all this to Dell and a company spokesperson said:
We want to reiterate that the reported work force reduction is wildly inaccurate. We have taken steps to optimize our business and improve our efficiency over the past few years and have made solid progress executing our end-to-end solutions strategy.

We've expanded our portfolio and capabilities and are well positioned to shape the forces of cloud, big data, mobile and security that are changing the way people live, businesses operate and the world works.

Our strategy is a multi-year initiative and while we recognize it will take more time and investment to fully implement, we've seen proof points of progress over the past few quarters. We are expanding our relationships with customers and this is reflected in recent share gains. We'll continue to review our operations and make prudent business decisions over time.
Our outsider summed up his view: "You know, you learn in business school that you need the right CEO for different phases of a company. Clint Eastwood said famously in Magnum Force: 'A man's got to know his limitations'. MSD [Michael Dell seems] unaware of his." ®