This article is more than 1 year old
LOHAN develops amazing mind-reading powers
Autopilot radio rig flies in ahead of Vulture 2 brain transplant
There's been a lull in the flighting on the Low Orbit Helium Assisted Navigator (LOHAN) front over Xmas and New Year, but the team has emerged from the festivities revitalised and ready for action.
In December, we announced that 3D Robotics had kindly agreed to supply the mission with an all-new Pixhawk autopilot, to replace the ArduPilot Mega (APM) 2.6 currently fitted to our magnificent Vulture 2 spaceplane.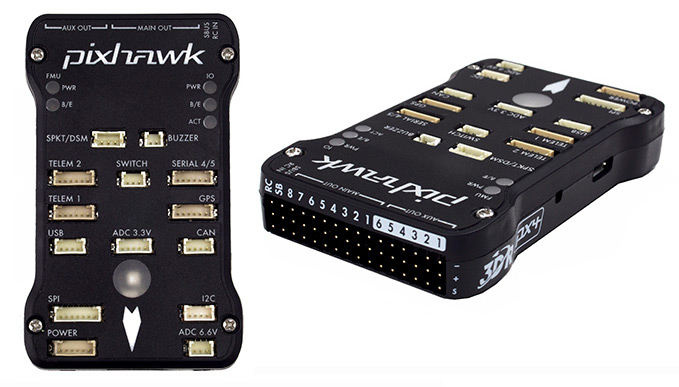 An email yesterday informed us the Pixhawk is as we speak winging its way from the US, but ahead of its arrival we've already taken delivery of a mightily handy 3DR radio set: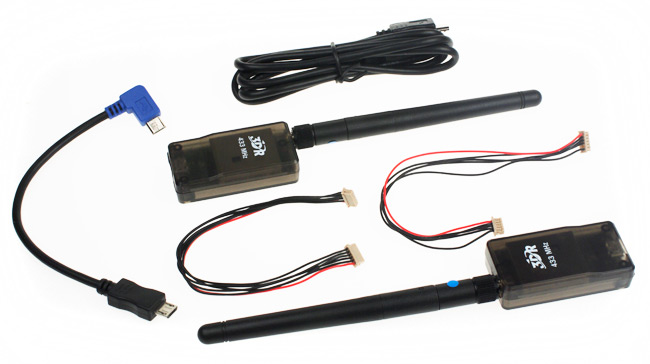 This kit allows a ground station computer "to communicate with your vehicle wirelessly, providing unparalleled ease of use for viewing in-flight data, changing missions on the fly, and tuning".
Which is a good thing, becasue it removes the need to hook up the autopilot using a USB cable, which for proper testing and operational purposes would require a USB socket mounted on the Vulture 2's exterior
We've already connected the radio to the APM 2.6, and it works a treat. Here's our temporary avionics rig which will shortly be removed for installation of the Pixhawk: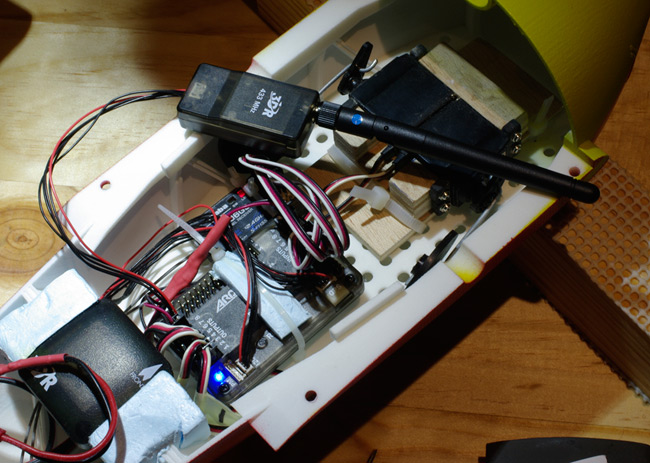 Evidently, some rejigging is in order, since we also have to fit a Raspberry Pi and Picam in the aircraft's nose. As previously noted, LOHAN team member and Pi guru Dave Akerman is liaising with ArduPilot fixed-wing lead developer and Samba geezer Andrew Tridgell as to how we can interface the Pi with the Pixhawk.
If all of this electronics wizardry has some of you yearning for more of the traditional LOHAN garden shed approach, then rejoice that we haven't yet lost contact with our roots.
In anticipation of the final avionics drive, and to address the issue of not having a dedicated space to work on the Vulture 2 - or at least anywhere which wasn't strewn with tools, flying truss bits, helium bottles and cans of paint - we recently took a couple of days to construct a proper workbench for the beast: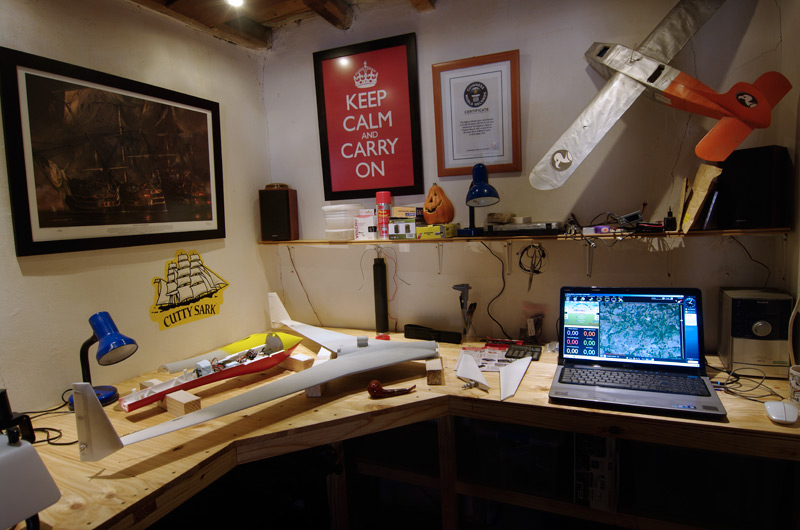 This requisitioned space features LED downlighting, a deluxe sound system through which to pump calming whalesong, plus inspirational pictures including our Paper Aircraft Released Into Space (PARIS) Guinness World Record cert, and a limited edition print of the Battle of Trafalgar.
We know you lot like a bit of wood, so here's a snap during construction, showing that when required we can put down the soldering iron and get hands-on with saws and chisels: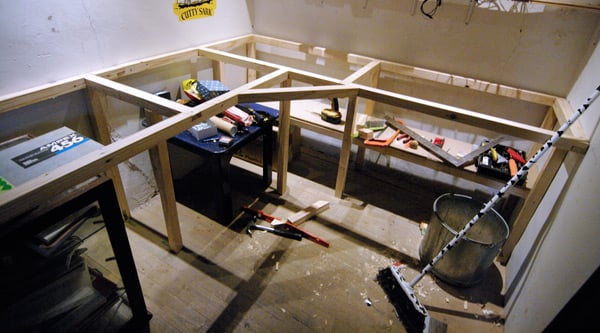 For the record, the bench structure is some 45mm square planed pine, freshly hewn down at the local mill, and which has filled the space with the kind of resinous mountain-fresh aroma toilet cleaner manufacturers can only dream of.
So, we're in good shape for the arrival of the Pixhawk, and we raise the traditional pint to toast 3D Robotics for their support. ®
---
More from the lovely LOHAN:
---