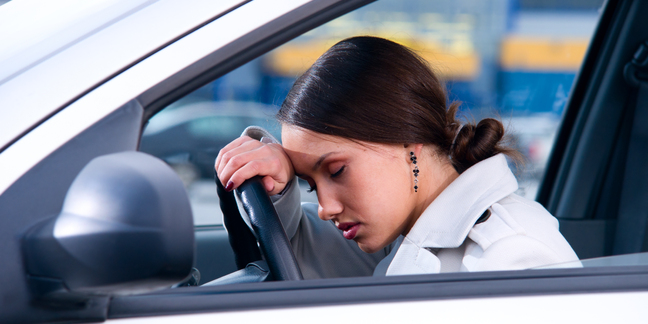 Modern yoof would love to be driving around in tech-loaded green hipster vehicles - they just can't really afford it, according to a new study.
A Deloitte survey of over 23,000 folks worldwide between the ages of 19 to 36 found that although a lot of them weren't as bothered about car ownership as previous generations had been, they were all pretty excited about driving hybrid electric cars loaded up with the latest gizmos.
The only trouble is that 80 per cent of the ones who don't own or lease a car right now said they can't afford one.
High operational and maintenance costs are stopping three quarters of the non-car owners from realising their dream, while two thirds of them said that they were quite capable of getting around on public transport, or even their own two feet.
For 40 per cent of them, borrowing or car-sharing through programmes like Zipcar is enough to supplement that.
"Affordability is the mantra for Generation Y consumers who don't already own or lease a vehicle," said Deloitte vice chairman Craig Giffi. "When asked what purchasing criteria matter most to them, a majority cited cost-related items such as the vehicle's price tag, fuel efficiency and payment options."
If they can scrape the cash together for a car, more than half of them want it to be running on some sort of alternative system. Hybrid electrics are the most preferred, followed by plug-ins, all-battery and fuel-cell vehicles.
Typically of no-account, silver-spoon yoof though, they want the government to help them pay for it – with 58 per cent saying they'd support schemes that reward folks for choosing alternative engines.
Unlike car-fanciers of the past, young adults weren't really as bothered about horsepower and acceleration times on their cars; they're more interested in the tech that comes with it. More than half of them want some sort of technical entertainment on board and the same number would like to be able to hook their smartphone up and use it from the dashboard.
They don't want to be told which proprietary system they'll be stuck with either, with 57 per cent saying they wanted to be able to customise the tech after they buy.
"This is a great opportunity for car makers and dealerships to reinvent themselves," said Joe Vitale, Deloitte's global automotive sector leader. ®
Sponsored: How to simplify data protection on Amazon Web Services