This article is more than 1 year old
Pregnant? Celebrate your proudest moment ... by 3D-printing a copy of the foetus
Don't fancy your own sprog? Order Kim Kardashian's instead
Proud parents-to-be with a few bucks to spare might want to consider splashing out on a "3D Baby" - an "adorable baby figurine" of their pre-natal sprog squirted into shape by a 3D printer.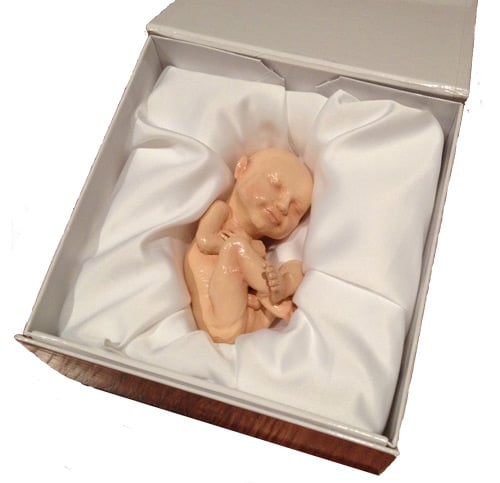 According to California-based 3D Babies, these foetal representations are created using 3D/4D ultrasound images and "the latest computer graphics and 3D printing technology".
The protosprogs come in three sizes (5cm ($200), 10cm ($400) and a lifesize 20cm ($800)), in two possible positions and with a choice of three colours.
If your missus has already dropped, fear not, because 3D Babies can also knock up a representation of the nipper from photos.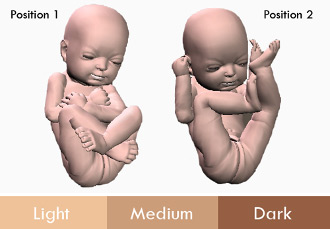 Alternatively, should you be currently childless, or perhaps your offspring is too ugly to merit immortalisation, $250 will secure you Baby North West, so you too can celebrate the fruitful union of Kim Kardashian and Kanye West.
3D Babies went tin-rattling down at Indigogo last year in a failed attempt to raise $15k. Nonetheless, it has decided to take its product to market, an indication of hopes that there's cash in them thar extrusions. ®