Chip fiddler AMD has delivered two new Opteron chips for data centers keen on getting their mits on low-cost servers built to Facebook's "Open Compute" design.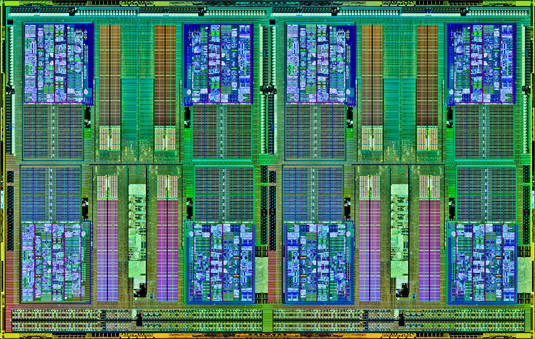 AMD's new Opteron 6370P – 16 cores, no waiting (click to enlarge)
The new Opteron 6300 chips, code-named Warsaw, were announced by AMD on Wednesday, just in time for the kickoff of the Open Compute Summit in San Jose on February the 28th.
These bit-crunchers come with the new "Piledriver" core, which succeeds AMD's Bulldozer and provides various upgrades.
The 12-core 6338P has a frequency of 2.3GHz and a Turbo CORE frequency of 2.8GHz with a power draw of 99W, and its bigger sibling the 16-core 6370P has a frequency of 2GHz and goes up to 2.5GHz with Turbo CORE.
Both chips support quad channel unbuffered (much like typical RAM) or registered (more stable but with a slight speed penalty) DDR3 RAM, and also support ULV and LRDIMM memory.
"The Opteron 6338P and 6370P processors are server CPUs optimized to deliver improved performance per-watt for virtualized private cloud deployments with less power and at lower cost points," said general manager of AMD's server business unit, Suresh Gopalakrishnan, in a canned statement.
"With the continued move to virtualized environments for more efficient server utilization, more and more workloads are limited by memory capacity and I/O bandwidth."
The new chips are available immediately through system integrators Penguin and Avnet at prices of $377 for the 6338P and $598 for the 6370P. ®
The 12- and 16-core 32nm chips are socket and software compatible with their predecessors in the Opteron 6300 series, AMD said. ®
Similar topics