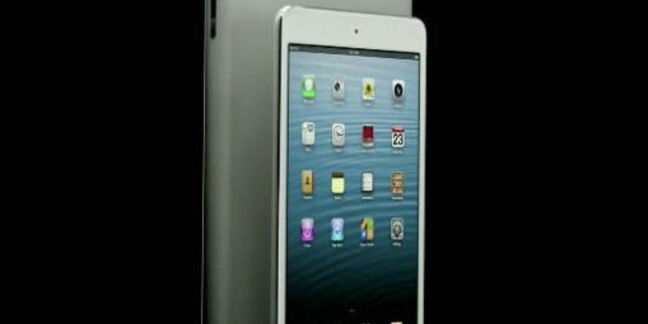 Novelty-seeking Apple fanbois turned their backs on the iPad 2 in the run up to Xmas, heralding the imminent demise of the ancient legacy fondleslab.
The fruity firm still sells the iPad 2, which costs about 20 per cent less than the super duper iPad Air, which is the latest model.
According to a report from Consumer Intelligence Research Partners, in September last year one in every five Apple fondleslabs sold was an iPad 2.
In December, this figure slumped to just 5 per cent.
"Apple managed to shift significant sales to its higher-priced models," said Mike Levin, a CIRP partner. "For the past year, the legacy iPad 2 grabbed from one-quarter to one-third of iPad sales. Along with the trend toward sale of models with larger storage capacities, Apple should see higher iPad average selling prices, with iPad 2 at only 5 per cent of total sales and iPad mini sales split between the original model and the new iPad mini with Retina display."
Meanwhile in Apple world, rumours are circulating that LG is set to manufacture the screens for the widely anticipated iWatch.
The claims of a link-up were first reported on a South Korean news site, but the article was pulled.
It is unclear whether this was under pressure from LG or because there is no deal. ®
Sponsored: Webcast: Simplify data protection on AWS