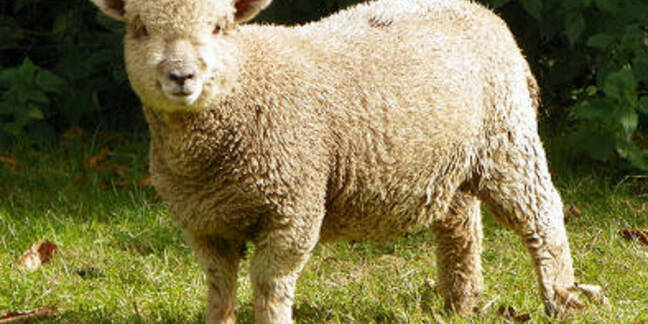 A British university has become the first educational establishment in the world to allow its students to pay fees using Bitcoin.
However, Cumbria University admitted it has no way of checking whether pupils had earned their virtual crypto currency by stealing, through botnets, by legitimate mining and trading, or via drug sales on Silk Road.
It will allow students to stump up their fees using an online payment system provided by a US firm called Bitpay.
From summer this year, anyone studying for a Certificate of Achievement in Sustainable Exchange or the Postgraduate Certificate in Sustainable Leadership, can pay their fees in Bitcoin, rather than with Sterling.
We asked Cumbria how it would make sure ambitious dealers and hackers didn't fund their course using dodgy cash. After all, Bitcoin is incredibly useful for less savoury biz activities as it offers a limited degree of anonymity and safety (for now) from the prying eyes of the taxman.
A spokeswoman sensibly told The Reg: "We do not know of any university that assesses how students have earned the money they pay their tuition fees with. This is no different with Bitcoins. The university does not however condone illegal activities and we will continue to follow our money laundering procedures."
While the cheekier among you might suggest learning how to be an online crimelord offers better long-term prospects than a diploma from Cumbria Uni, the professor behind the scheme disagrees.
In a statement, Professor Jem Bendell said: "We believe in learning by doing, and so to help inform our courses on complementary currencies, we are trialling the acceptance of them. The internal discussions about currency and payment innovation and the practical implications for different departments have been insightful.
"Some support Bitcoin due to its speed and cost, others due the new era of financial freedom it could enable. Others are concerned about it and how it will affect economies and society. Others think that what comes next will be even more important. We think it is essential to become better informed, and analyse it from many different perspectives."
Cumbria University warned it would not be held responsible for the ever-changing price of Bitcoin and insisted the "risk lies with the payee".
Bitpay works by swapping Bitcoin for real money at the current exchange rate. This saves Cumbria from having their own Bitcoin wallet, which could potentially be pilfered by cyber thieves - a function that would have come in very handy for unemployed students after their course had finished.
A Cypriot university announced last year that it would be accepting Bitcoin, but Cumbria Uni will reportedly be the first public institution to offer the service. ®
Sponsored: Ransomware has gone nuclear