This article is more than 1 year old
Handsome young autopilot reports for spaceplane duty
LOHAN welcomes 3D Robotics' Pixhawk kit
The Low Orbit Helium Assisted Navigator (LOHAN) team this morning welcomed aboard a handsome young autopilot for our Vulture 2 spaceplane - the hot-off-the-press 3D Robotics Pixhawk.
3DR kindly offered to donate a couple of Pixhawks to the cause, after ArduPilot fixed-wing lead developer Andrew Tridgell suggested we'd benefit from the improved data-logging capabilities over our existing ArduPilot Mega (APM) 2.6.
So, here's what came out of the box after the delivery bloke in the white van had knocked at the door this morning: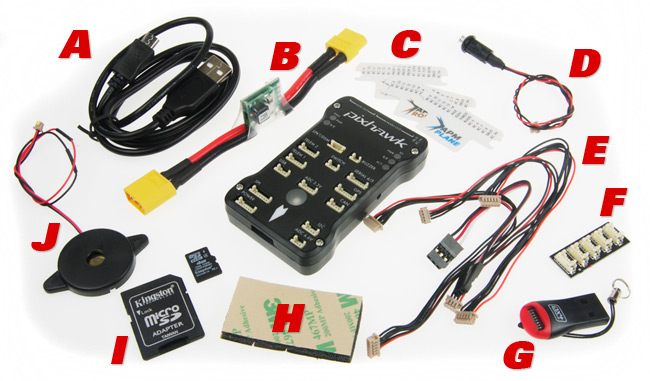 USB cable
Power module for LiPo battery hook-up
Connection guide stickers
Safety switch*
Connector cables
PC splitter module
Micro SD card USB adapter
Mounting pads
4GB micro SD card and adapter
Buzzer
A round of applause for 3DR for supplying an SD card, and the USB adaptor. Very handy. There are details on how the other bits work, including the status-singing buzzer, right here.
An absolutely essential additional peripheral is the unassuming uBlox GPS unit...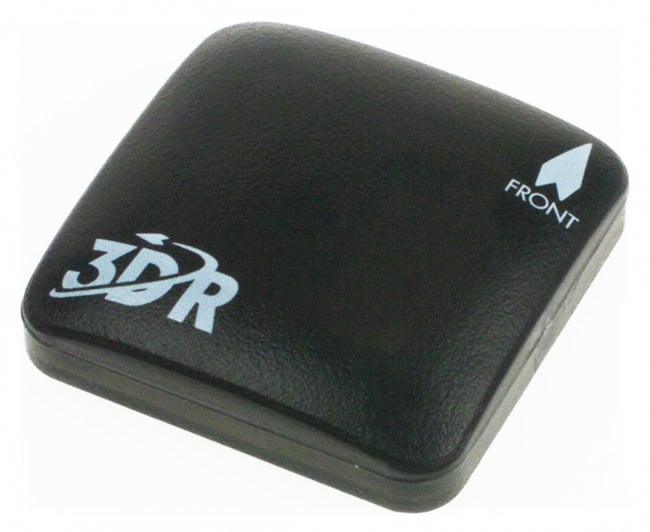 ...while an optional 3DR radio set will allow us to talk to the autopilot without the faff of connecting to it with a USB cable: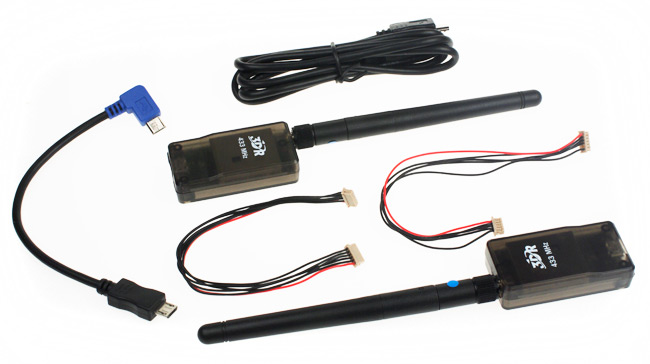 We've already tested the radio link with the APM 2.6, are here's the transmitter temporarily connected to the Vulture 2 ahead of the aircraft's forthcoming brain transplant: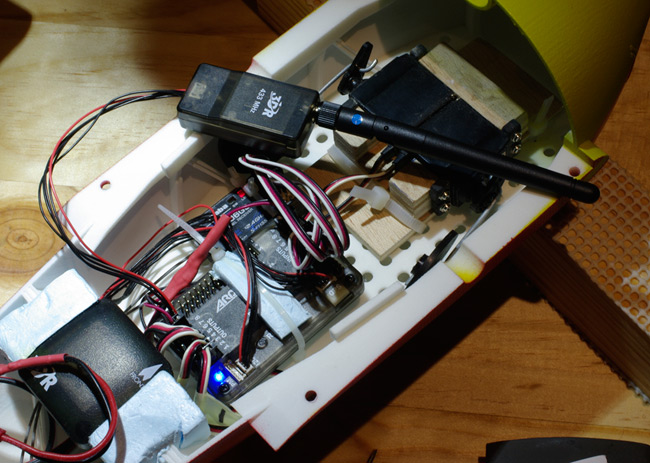 As we noted last week, as well as swapping out the autopilot, we'll need to reorganise the avionics bay to accommodate a Raspberry Pi and nose-mounted Picam. There's also the matter of getting an airspeed sensor into the Vulture 2's extremely pointy beak, and LOHAN fans will recall that we still have to resolve the hot coupling issue for the plane's rocket motor heater.
That's quite a lot to be getting on with, especially in parallel with the ongoing Vulture 2 paintjob, but rest assured we still have plenty of quality teabags on hand to fuel our labours. ®
Bootnote
*Essential, we reckon, lest the improbable rack of electronics inside the Vulture 2 suddenly achieves Skynet-syle self-awareness and decides it'd be much better off without the LOHAN team.
---
More from the lovely LOHAN:
---