French drug dealers regretfully announce 'temporary closure'
'Please accept our apologies', ask Grenoble street narcopeddlars
A bunch of French drug dealers demonstrated a touch of Gallic narcohumour earlier this week by announcing the "temporary closure" of their regular public point of sale.
According to local paper Le Dauphiné Libéré, a poster taped to a concrete pillar under a block of flats in Grenoble's rue Albert-Thomas informed punters: "Temporary closure. Please accept our apologies. Reopening soon. Thanks for your understanding."
The reason for the inconvenience is unclear, but the spot (pictured below) in the Mistral district is well known to police as a dealer hang-out. In recent weeks, officers have felt the collars of several ne'er-do-wells in the area.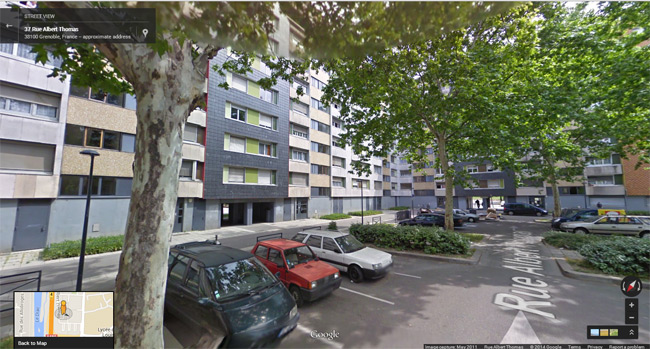 Commissioner Patrick Mairesse said that the clampdown may have had an effect on business, and concluded: "One can only hope the closure is more than temporary." ®
Bootnote
We're gratified to see that Le Dauphiné Libéré's headline reads: "Grenoble: quand les dealers annoncent la fermeture exceptionnelle d'un point de vente." That's one in l'œil for those proud French linguistic conservatives battling the inexorable rise of Anglicisms.