This article is more than 1 year old
OK, Wyse guy: So how do YOU think 'boosting' legacy tech is a winner?
'Tesco of storage' Nexenta: Maybe it's crazy like a FOX
Analysis Nexenta, the provider of hardware-independent software-defined storage with a ZFS disk-based stack, has gained 5,000-plus customers by enabling them to get EMC/NetApp-class storage functionality at much lower prices by not paying the mainstream vendors' lock-in hardware tax.
It's a good game, as far as it goes, but the world is moving on, with distributed server-based storage, all-flash arrays and hybrid flask/disk arrays using ground-up designed software that can blow traditional disk drive arrays accelerated with a flash clean away.
We have server SANs coming, object storage too, and Nexenta seems stuck in to the traditional dual controller drive array legacy market with no exit route to newer storage technology areas.
Yet Tarkan Maner, the man who rescued bankrupt Wyse and sold it to Dell, has invested in it and become its CEO. Dell, Western Digital and now SanDisk have invested in Nexenta on the back of his appointment and there has been a $30 million funding round.
It's not that Nexenta is a dead horse, clearly not that, but there are more exciting areas of storage to invest in than by boosting software to make mainstream storage array functionality use cheaper by decoupling hardware from software. For example; flash-based storage stacks, virtual SANs using a server's own storage in a federation of servers, the cloud, and objects.
So what is it, exactly, that has attracted these folks to stable, growing but relatively undynamic Nexenta?
The future, that's what, and the future is tier 2 storage of unstructured data using a software stack that includes object storage and a means of unifying block, file and object access behind one automated access system and management layer.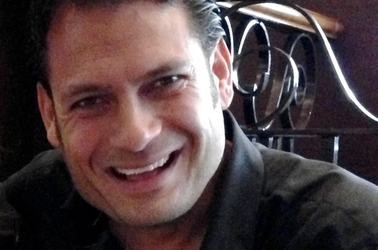 Nexenta CEO Tarkan Maner
Nexenta Stor is the existing file and block access software. It will be joined by Nexenta Edge, an object storage product, generally intended to store tier 2-class data (the unstructured, non-transactional data being amassed in larger and larger amounts by businesses).
Nexenta Edge systems will be combined into private cloud storage, but with no central, point-of-control system.
The software is based on Linux and the architecture will be scale-out. It will use a Cloud Copy On Write (CCOW) technology, with a distributed file system and datagrams.
The technology could be used by hosted service providers though and thus become the basis for public cloud services.
Nexenta also envisages a Fusion product which will combine Nexenta Stor and Edge functionality in one unified entity. There will be an SDK and APIs for things like OpenStack, Swift, CloudStack and probably a VMware VSAN interface at some time.
Both Edge and Fusion will be software products running atop third-party hardware. We understand Edge is in alpha/beta test mode right now with announcement likely later this year. It may be previewed at CloudExpo in the UK in a few weeks time.
It is this Edge/Fusion vision which has excited Maner, Dell, SanDisk and WD and the VC backers. Think about pre-Maner Nexenta adding its software to JBOD enclosures. In a year or three it could be adding its new software to JBOF enclosures - Just a Bunch of Flash. Now that is what is getting WD and SanDisk, both recent entrants to the enterprise flash storage market, excited. Dell's motivation is a little less clear to this writer.
The $30m funding round cash is being used to rapidly build up Nexenta engineering resources and the go-to-market side if the company. There's a lot of channel investment, with 2-tier distribution being introduced in the UK and probably mainland Europe too.
Old Nexenta was never a sleepy company - no company run by Evan Powell could ever be sleepy - but Maner is re-energising the place, accelerating it, re-focusing it. Nexenta is going to deliver software-defined object storage at a price, we understand, that will blow the storage Mafia, as Maner calls EMC, NetApp et al, away.
He is convinced that Nexenta can provide tier 2 storage capability "delivered at a cost level never seen before," saying: "We are the Tesco and Walmart of storage and we're happy about that."
Maner's Nexenta is keen to hit the street and shake things up. It's a drug, this startup spinout, and once tasted and seen though to a conclusion all some people want to do is - do it again.
Stick it on your watch list. This company could shake things up. ®