What can Microsoft learn from 'discontinued operations' at Nokia?
Blip in momentum
Analysis "Nokia has commenced reporting substantially all of its Devices & Services business as discontinued operations", the company noted dryly in its earnings report last week. The numbers didn't paint a picture Microsoft would have wanted.
Lumia sales fell back after four consecutive quarters of growth, having doubled in the past year, while sales of feature phones were flat. The average selling price (ASP) also fell. The explanation isn't hard to find - Nokia has clawed its way back to 10 per cent or more in some markets largely thanks to the Lumia 520, by some margin the best phone in the sub-£99 category.
Last Christmas, I gave you a... 520
It's currently available for £68.95 on one High Street deal, and according to stats slurped from data collected by AdDuplex last month, one in three of all Windows Phones currently in use are 520s. Sales of the 620 have also been positive.
But the 520 was announced 11 months ago and has been on sale for nine months, while the 620 has been available for a week short of a year. They're naturally reaching the end of their life cycle.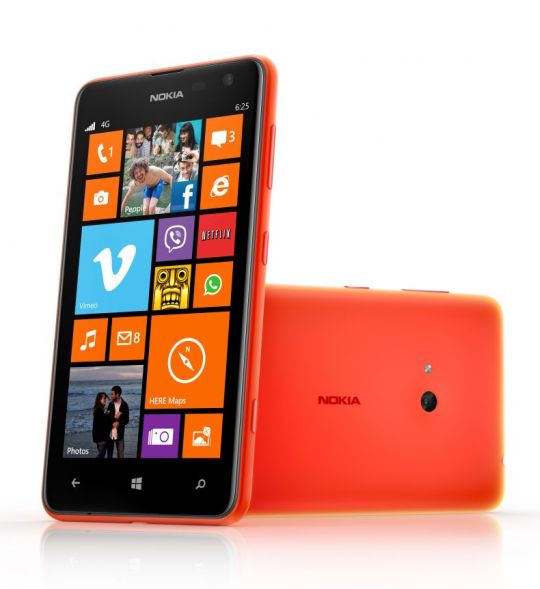 The Lumia 625... last year's phone?
But even so, at this price point the phone was a gifting choice. Did Nokia push these hard enough? Sales and marketing expenses were down from €326m in the final quarter of 2012 to €223m - and fell as a percentage of net sales. A significant proportion of that is wages, and money is spent well before campaigns appear, but it must have been tempting for Nokia to let Microsoft take up the platform's marketing when the Finns were shedding the phones division anyway.
The one new value Nokia offering in the past six months is the Lumia 625 - which like the Motorola G is an eyebrow-raising bargain that suggests very thin margin. It's a 4G phone slightly faster than Nokia's other budget models, available for £149 SIM-free or free on an £18.99 LTE contract. In the UK at least, this isn't a volume market.
Nokia's brand with its residual trust is essential to the success of the low-cost Lumias - but with Microsoft likely to downplay the Nokia brand, will it retain the same appeal in 12 months' time?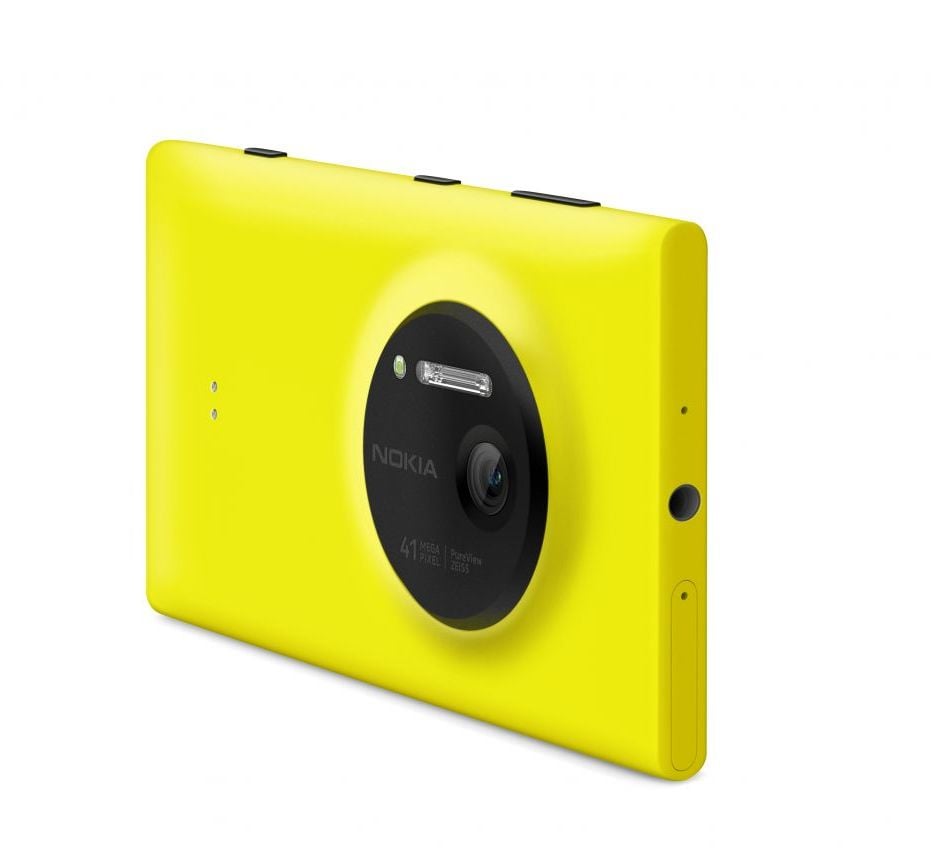 Engineering wizardry: the 41Mp camera contains 100 parts, is 10mm tall and is apparently larger than the phone itself when you place them side by side... (Read this for more)
More of a headache for Microsoft is the continuing lack of traction at the high end of the range. No Nokia executive I've spoken has never boasted that the Lumia 1020 - with 41MP sensor and unique oversampling wizardry - would storm the market. It was more of a halo product, it was stressed - but where was this halo supposed to shine? Presumably on the rest of the range.
But sales of the cheaper and less unwieldy 925, which has an outstanding camera too, don't look to have benefited from it. Nokia has talked about its high NPS (net promoter score) for two years - and surely at some point that "promotion" has to to turn into sales, if the number is to mean anything.
Don't mess with a good thing
The blip isn't as bad as some make out, and in Nokia's devices unit Microsoft acquires an efficient and well-oiled machine that has performed terrifically well over the past 12 months. Which other consumer electronics companies can of a boast a 125 per cent increase in sales in 2013? (From 13.3 million units in 2012 to 30 million last year.)
With a strong wind behind it, and in its segmentation, marketing and operations, the "Microkia" unit should be left untouched, only given more money.
There is a case for rationalising the high end with more wood put behind fewer arrows: with one highly desirable, perhaps more grown-up looking flagship. (Nokia had three flagships for 2H 2013 and has added a fourth if you count the 1520 slab). ®