This article is more than 1 year old
Behold the world's first full-colour 3D printer
Stratasys beast mixes materials and hues, for a modest £200k
Those of you frustrated by the monochrome, single material output of 3D printers, and who happen to have very deep pockets, are directed to the Stratasys Objet500 Connex3, hailed as the world's first full-colour machine.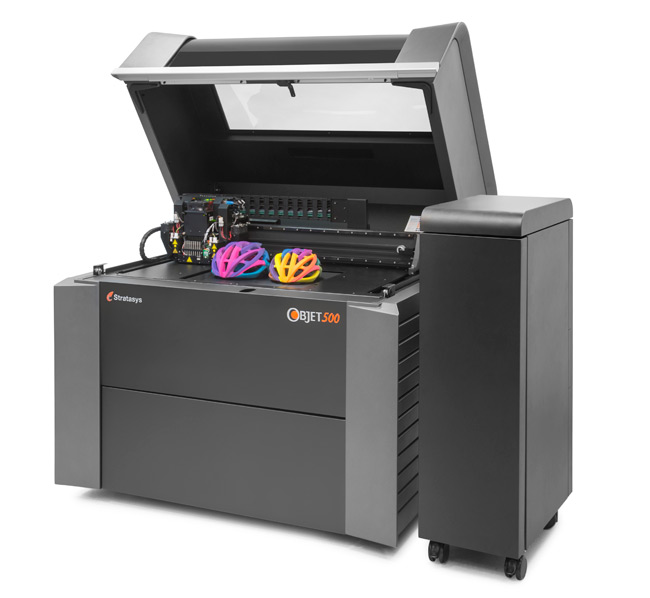 Full colour at a price: The Stratasys Objet500 Connex3
According to the blurb, the Objet500 Connex3 "lets you incorporate as many as 46 colors into one prototype, from true jet black to sunny yellow to shocking magenta and hundreds of beautiful blended hues".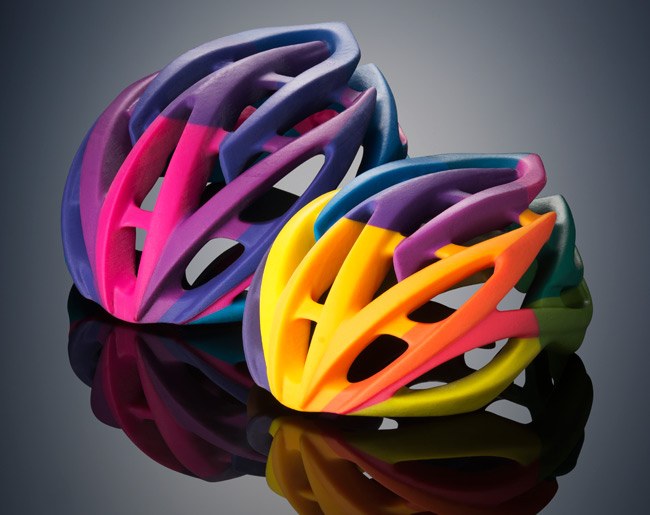 I can print a rainbow
If that's not enough excitement for you, the beast also "lets you build rigid, rubber-like and clear parts into one model and offers hundreds of composite materials, blended right in the 3D printer".
The tech behind these impressive capabilities is Stratysys's proprietary "PolyJet 3D". The company explains this is "similar to inkjet document printing, but instead of jetting drops of ink onto paper, PolyJet 3D Printers jet layers of liquid photopolymer onto a build tray and instantly cure them with UV light".
It continues: "The most advanced PolyJet systems combine diverse 3D printing materials in one model by jetting multiple materials simultaneously. This means you can selectively position multiple materials in one printed prototype and even combine two or three materials to create composite digital materials with distinct, predictable properties."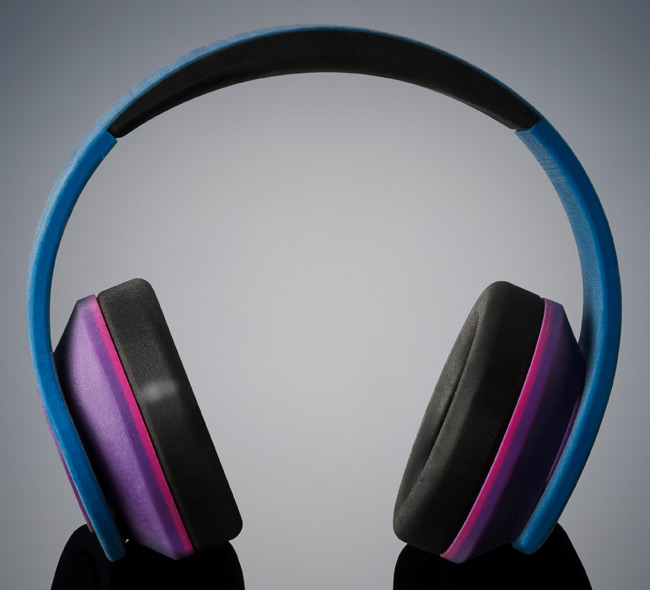 Mix and match: Prototype headphones with 'rubber-like' parts
The BBC says the machine will cost around £200,000 ($330,000). Stratasys's marketing supremo Bruce Bradshaw told the Corporation: "This will help industrial designers reduce the time it takes to bring prototypes to market by 50 per cent."
Suffice it to say, we're not much interested in the business benefits of the Objet500 Connex3, but rather in its ability to knock out rubberised spaceplane parts in a range of fetching colours. Accordingly, we're formulating a audacious plan to slip one under the radar of El Reg's expenses Tsarina Caroline. Wish us luck. ®