This article is more than 1 year old
Just how far did storage and compute converge in 2013?
Come together...
Scale Computing
We wrote about Scale Computing in August, saying; "Scale Computing's converged virtualised compute and storage system, HC3, was launched a year ago, and revenues for it have grown 65 per cent quarter-over-quarter since then. It's for small and medium-sized organisations and converges storage (1), servers (2) and virtualisation (3), hence Hyper-Converged 3, or HC3 for short."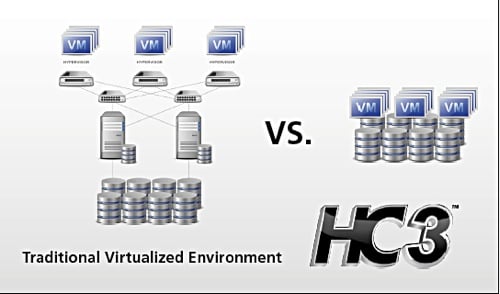 Scale Computing schematic
Long story short; Scale HC3 kit is based at providing cost-efficient and high-performance virtual server facilities enabling customers to escape the payment of VMware fees.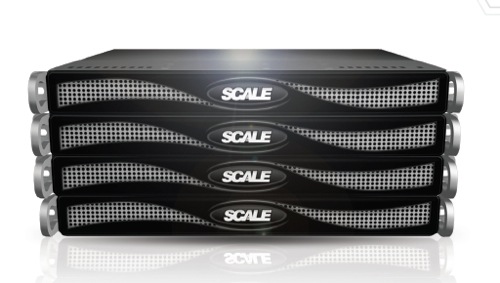 HC3 nodes
Vanessa Alvarez, head of marketing at Scale, said; "At the end of 2013 (1.5 year after launch), we counted over 1000 HC3/HC3x customers, with 65 QoQ (quarter on quarter) of new customer business growth since introduced in Aug 2012. Our revenue has grown 150 per cent since launch. The plan is to triple that in 2014."
"HC3x (all SAS) introduced in May 2013 - product specs here. HC3 (all SATA) was introduced in Aug 2012, converging compute and storage with Linux-based KVM for virtualisation. We DO NOT support Vmware or Hyper V because of the simple fact that we don't want to pass on the vTAX (licensing costs) of these to our customers. KVM allows us to deliver virtualisation with no licensing, and provide all in one pricing.
Alverez added, "In August 2013, we announced our new object-based storage architecture, project SCRIBE, which was in beta then. Today it is in production with several customers. We eliminate the need for any protocols. Its premise is based on web scale architectures that assume failure. The environment needs to be prepared for any type of failure or outage and respond to it immediately. File based storage will not be enough as cloud like environments continue evolve."
SCRIBE replaces a GPFS element in the HC3 gear.
Scale saw continued demand coming from enterprises in 2013, for departmental use, or test/dev environments. Alvarez said, "Our customer looks to us for general purpose, every day datacenter workloads, applications that run their business on a daily basis and require high availability. We continue to displace VMware/EMC/NetApp environments, or simply beat them out in deals. Customers don't care about the hypervisor anymore, and we abstract that for them. Many are willing to rip out their investment once they see the long term TCO of VMware. We currently do not offer Flash, not because of technical limitations, but because we haven't seen enough market pull. As we move into larger environments, we will consider the right approach."
Virtual Storage Appliances
VSA's use software to combine the direct-attached storage of a group of servers into a single logical storage resource, with the driver being storage array purchase avoidance primarily. 2013 was the year when they started getting taken seriously. There were two influential moves; EMC bought ScaleIO and VMware introduced its VSAN. Startup Maxta burst onto the scene as well.
There was a lot of point product improvement. For example:
In August HP added Adaptive Optimization (sub-LUN tiering) to its HP StoreVirtual (LeftHand) VSA
In that month Sanbolic said its Melio 5 product turns a server's directly-attached flash, SSDs and HDDs into a SAN
EMC bought ScaleIO in June, gaining its Elastic Converged Storage, ECS virtual SAN software, claimed to work with 1000's of servers. This is a huge validation of the VSA concept and we eagerly await EMC product announcements for the technology
StorMagic said it had grown sales of its iSCSI SvSAN VSA product 824 per cent in its fiscal 2013 year; amazing hockey-stick growth. Distributed enterprises have been buying it and its central management for their remote and branch offices (ROBOs)
November saw HP now giving away a VSA with each gen 8 ProLiant server purchase
Maxta came out if stealth to launch its vSAN in November. We reviewed it here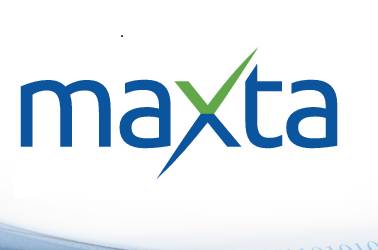 2014 - looking ahead
Before we look ahead Reg writer Trevor Pott wrote a great overview on converged system players in late December. I know we're blowing our own trumpet but it is a great read. Look at it here.
January has already seen Simplivity announce its Converged Infrastructure 3.0. Doron Kempel says "Customers are looking beyond the basic server-storage functionality convergence (which we dub Convergence 1.0 or 2.0), and demanding a much broader scope of convergence (encompassing some 8-12 different products), as well as unified global multi-site management."
The Simplivity installed base is now in the hundreds, demonstrating a high growth rate and the large latent demand there must be for simpler ways of buying and provisioning server and storage resources, at the expense of mainstream vendors.
Overall what we expect to happen in the converged server/storage market next is:
Converged storage/server hardware products find a way of separately scaling performance and capacity.
VSAs move up the implementation scale to more serious enterprise applications
VSAs face up to looming inter-server communications burden as node count increases and admit limitations or, somehow, deal with it
EMC to launch ScaleIO technology-based product and somehow works the magic trick of positioning it away from VMAX, VNX and isilon systems
The twin appeals here - of hardware/software simplicity with converged storage/server hardware and the storage array avoidance of both converged server/storage hardware and VSAs - look to remain strong and drive further adoption and development in 2014. ®