Hot naked Asian racks in Cali: El Reg snaps Open Compute servers for all
Facebook's system designs roll off assembly lines for world+dog
---
Pic special Manufacturers in Asia are taking Facebook's Open Compute server blueprints, tweaking the designs, and selling the manufactured kit to the masses, The Register has learned.
Here at the Open Compute Project (OCP) Summit in San Jose, California, Facebook has spent two days talking up the benefits of its customizable, low-cost liberally licensed data-center computers. By deploying this hardware, the social network says it has been able to save more the $1.2bn over three years.
But for other companies to adopt the gear, changes need to be made – not least of all slimming the rack-mounted servers down to an industry-standard 19-inch width from Facebook's plus-sized 21-inch design.
After spending a few days walking the halls of the San Jose convention center we've discovered that there is real money to be made out of OCP kit, but a 19-inch form-factor (to fit the vast majority of data-center cabinets in the world) is a must to gather customer interest – a fact that the major Asian assembly lines have cottoned onto as well as large cloud providers.
Microsoft, for instance, announced it will publish two Open Compute server designs this week that were designed for a 19-inch rack format, making it compatible with the Windows giant's cabinets.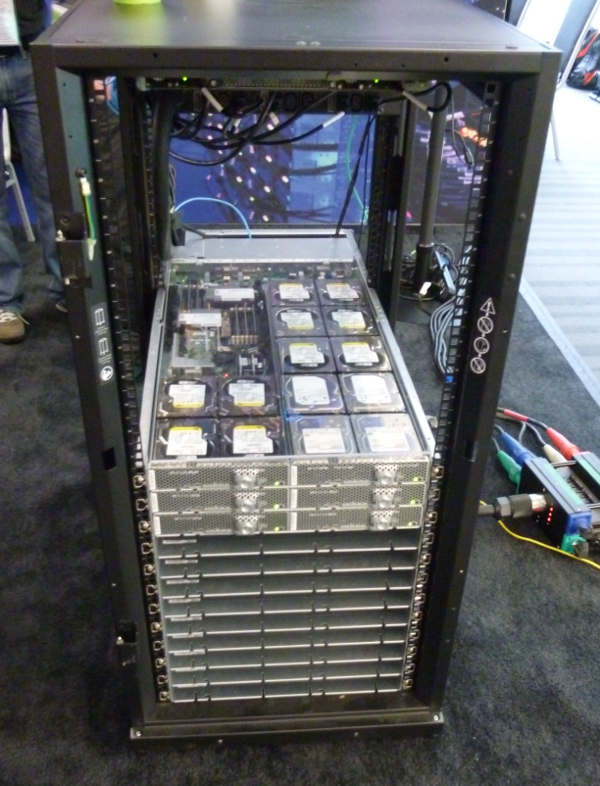 Microsoft's just-revealed OCP just-a-box-of-disks drew a lot of attention
In a rather neat illustration of just how tight the relationship is between Microsoft and its hardware suppliers, Taiwanese manufacturer Quanta showed off its own "Microsoft specification" OCP rack design – pictured below.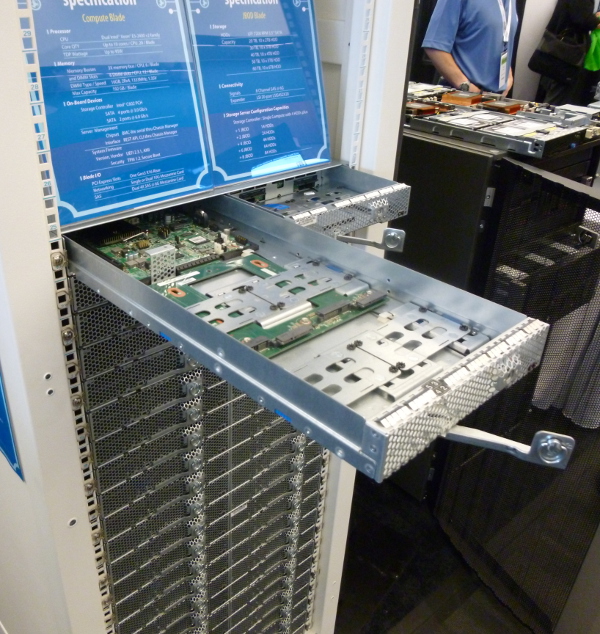 Fancy some Microsoft cloud gear? Give Quanta a call
Other companies have had to work hard to shoehorn Facebook's 21-inch hardware into a 19-inch-wide box, such as OCP design house Hyve Solutions which has crammed two sleds into a 19-inch wide chassis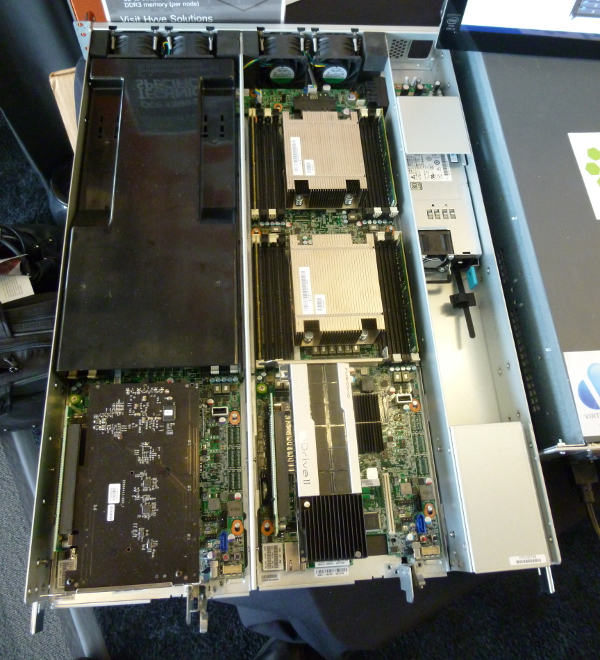 Two sleds and some change fit into Hyve's 19-inch OCP-based server
Another Asian electronics manufacturer, Wiwynn, showed off its own spin on the OCP design: fitting two server sleds into a single chassis, pictured below. But there's a twist: one sled was powered by a 32-bit ARM-compatible processor while the other was packing Intel. (The giveaway for ARM silicon is the smaller heatsink.)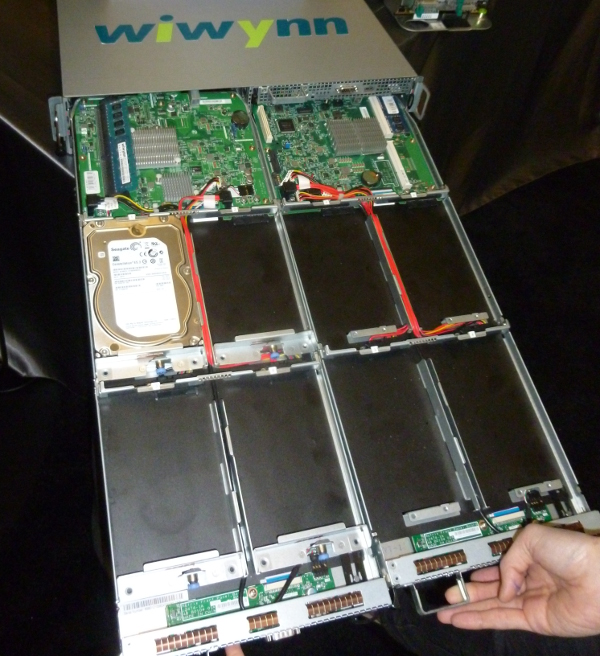 ARM and Intel, sat together in perfect harmony, says Wiwynn
Wiwynn also had its own flavor on Hyve's 19-inch rack, and had chosen to cram two OCP sleds in along with several flash drives to add some additional storage to the machine.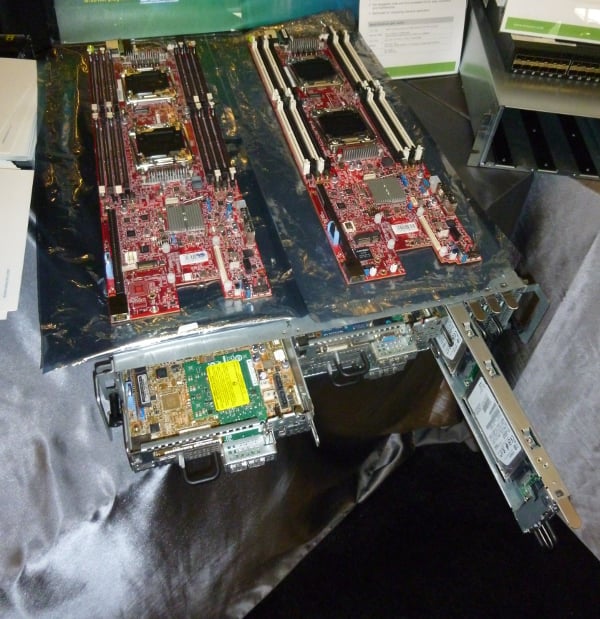 Wiwynn crammed this chassis full of SSDs along with OCP sleds
Though the Open Compute Project is nearly three years old, there are not yet many companies using the designs at scale, aside from a few favored reference firms like Rackspace, Bloomberg, and Goldman Sachs. But judging from the show-floor, canny companies are gearing up to sell the kit on the expectation of greater demand in the future. ®